Apple AirTag and Tile trackers are both compact Bluetooth trackers that help you find lost items. This statement alone did not cater to everyone's needs and it left me restless for two nights – I just couldn't doze off!
Here's what I did to untangle the Tile vs AirTag debate. I decided to rescue you from this unwanted research and pick the right Bluetooth tracker and key finder for your everyday needs.
Apple AirTag vs. Tile: Which Bluetooth Tracker Should You Choose?
In a disorderly manner, I tossed up my blanket in the air, flung open my laptop, and scoured the Internet to find the best Bluetooth item tracker on the planet. It was 2:30 and my eyes were sort of blurred, but I continued on.
Turned out, that you were looking for the best Bluetooth item tracker between Apple AirTag and Tile from Android. So, to make this guide on what is the best Bluetooth tracking device, I turned to Amazon and Google. The latter search turned up some great comparative reviews from PCMag, Tom's Guide, CNN, and Wirecutter.
So, AppleVeteran decided to focus on these things to help you pick the best Bluetooth tracker for your everyday use. We do not want you to struggle and question your soul "Is an AirTag better than Tile?" or maybe "Why do AirTags have an advantage over Tile?".
Use case

: What are you using the Bluetooth tracker for?

What phone do you use?

Are you an Apple fanatic or an Android lover?

Bluetooth tracker network size

: Most Bluetooth trackers utilize the tracker's app to silently and privately search for your lost objects. The more people who use a platform, the better your chances of recovering your lost luggage or pets.

Precision finding

: Once you know the general location of your lost tracker, narrowing down exactly where it's hiding is the key to finding it. Bluetooth item trackers use in-app beeps and notifications to help you locate your belongings.

Size

: A tracker that's too obtrusive to carry around with you ruins the experience. For example, a too-big Bluetooth tracker will be hard to slip into a wallet. Hence, we look for something smaller and lighter.

Range

: The longer the range of the Bluetooth tracker, the better you can find your lost item.

Volume

: If you're near your tracker but can't hear it beep or make random sounds, that's no good. The Bluetooth tracker should play a sound whenever it detects something far away. Despite having little space for a speaker, some of these can get quite loud. Hence, we look for the best Bluetooth key finder that lets us find a lost item that's underneath a pile of items or inside a box or bag, where direction won't help.

Practicality

: Even if the AirTags or Tile Pro have the best range, volume, and precision finding, you still need to see if these best Bluetooth trackers fit your everyday needs.

Battery

: How well do the batteries of these Bluetooth trackers last?

Price

: Neither the AirTag nor a Tile will break the bank. Hence, you need to make the decision after we drill down on what works best for you and how well these trackers cater to your needs.
Use case: What are you using the Bluetooth tracker for?
A Bluetooth tracker is designed to help you locate your keys or bag as well as your luggage, wallets, and personal belongings. They work great when we fiddle and scramble our home items to locate that key or bag.
We often find our keys in the crevices of the sofa, or in cramped spaces that are hard to find. If you're lucky, the $30 you spend on a Bluetooth tracker will be helpful in such a case. However, these item trackers are not recommended to find stolen stuff.
You only need these trackers if you are too incautious about where your belongings are. Otherwise, if you never lose things or are too lazy to lose AirTags themselves, then a Bluetooth tracker is not for you.
What phone do you use? Are you an Apple fanatic or an Android lover?
iPhone users should choose Apple's AirTag, which employs a huge network of Apple devices to passively search for lost goods and enable precision-finding features. If you use an Android phone, go with Tile trackers, including the Tile Mate. With the second-largest crowd-finding network, Tile is the best option for those who don't use Apple phones.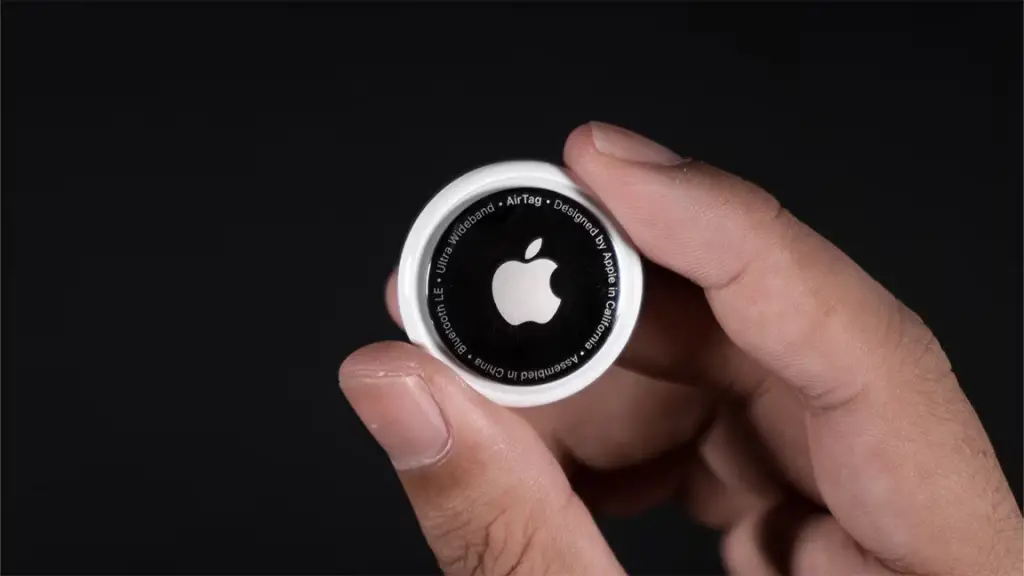 Apple's Bluetooth tracker Network Size VS Android's Tile Network Size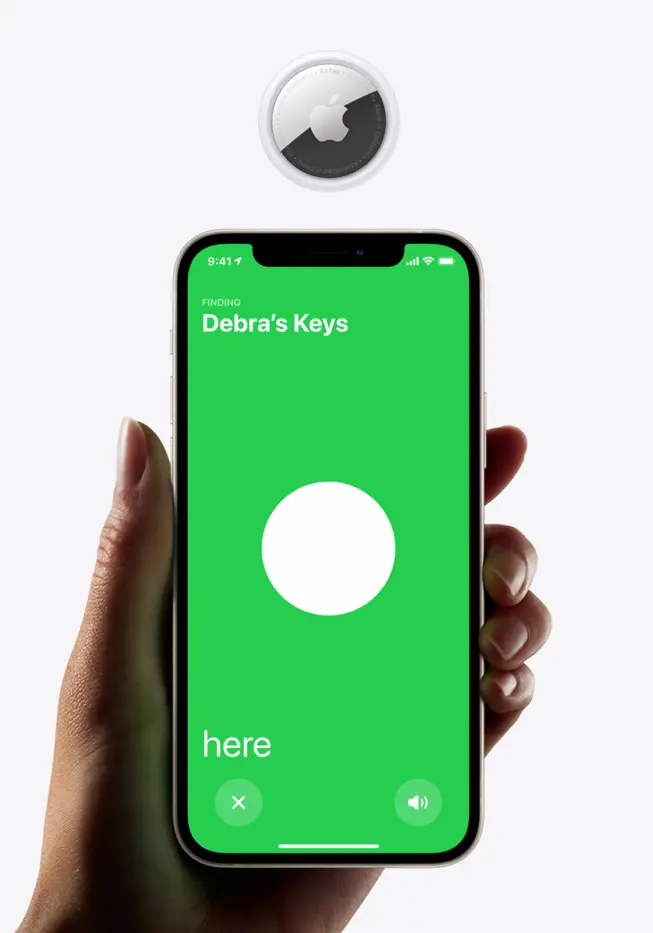 Apple's Bluetooth range is about 30 feet (33 to be exact). The AirTag uses Apple's Find My network. Find My network utilizes the hundreds of millions of Apple devices worldwide to give users extremely accurate tracking data.
Find My iPhone app is the same one you use when you need to locate your AirPods or other Apple devices. When you use the Find My app, you ping individual items—including your AirTag and what it's attached to—and locate them on a map.
iPhone 11 and above users can even use the Precision Finding option to precisely locate the lost item. All you do is tap the "Find" button that corresponds to your tag and receive precise instructions to track it down.
I do like that the Find My iPhone app provides real-time arrows, directions, and distance in feet to follow. The best part: you can even choose to play a sound to track the lost item where directions don't necessarily work.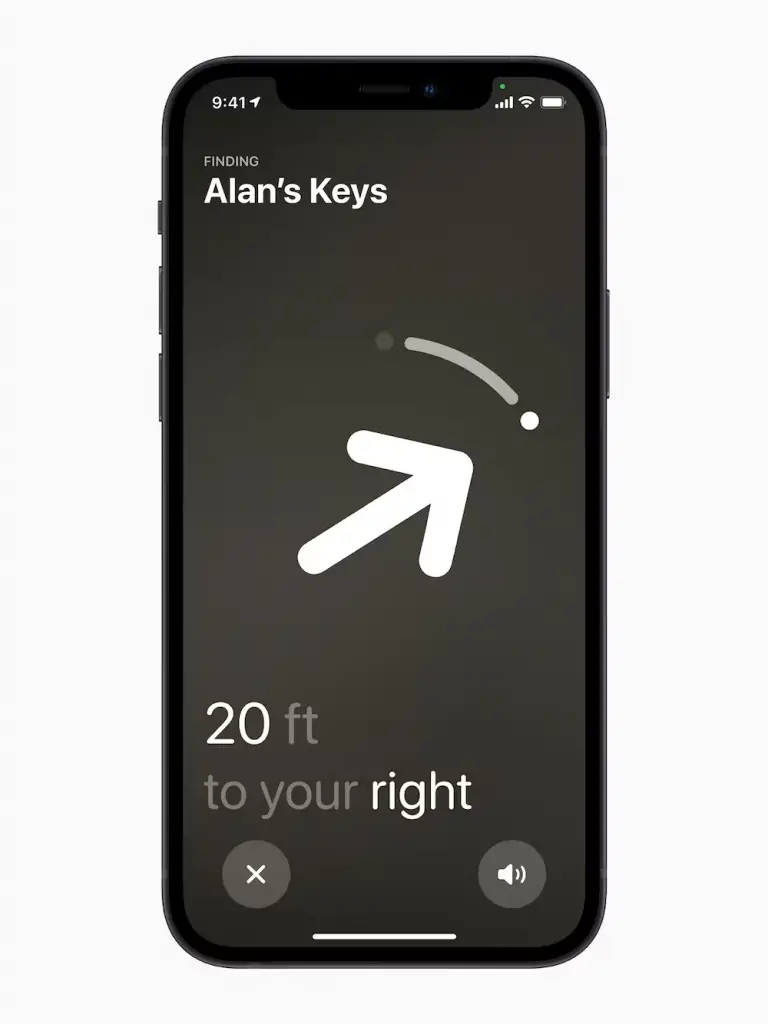 On the flip side, Tile trackers also operate via Bluetooth, but it's not a constant connection. When you tap a find button in the Tile app on your phone, it sends out a signal via Bluetooth.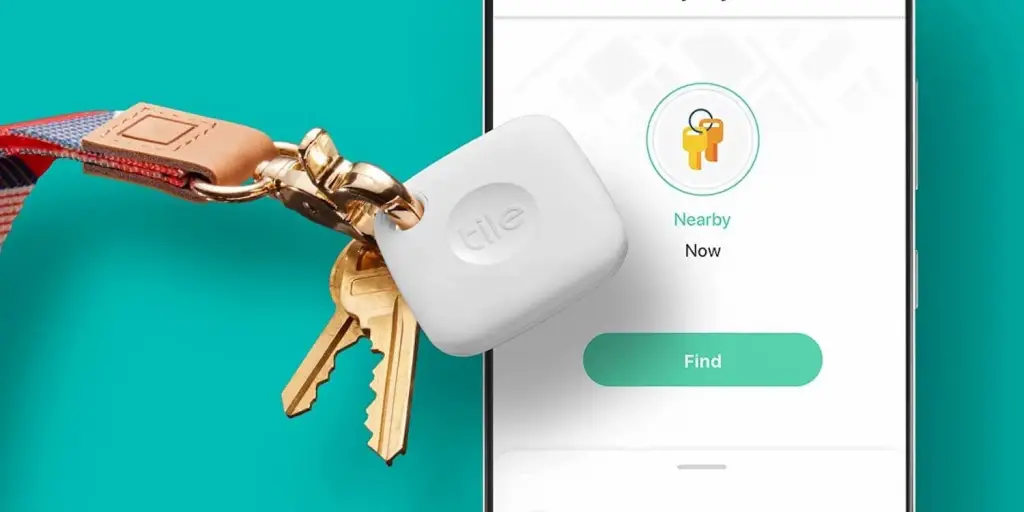 If the corresponding Tile device receives the signal, it sounds the alarm. By listening for the direction of the alarm, you can track down and find your item. Tile tracker operates on Tile's proprietary network.
Apple AirTag wins this round: Tile Network pales in comparison to Apple's Find My network. It is assumed that there are almost a billion devices on the Find My network whereas the Tile Network only has around thirty-five million devices on it.
If you're planning on tracking with Bluetooth primarily, Tile's trackers should give you more range. However, if you're like most people and want to track your items anywhere on the globe, AirTags will be much more accurate.
Apple AirTag Size vs Tile Tracker Size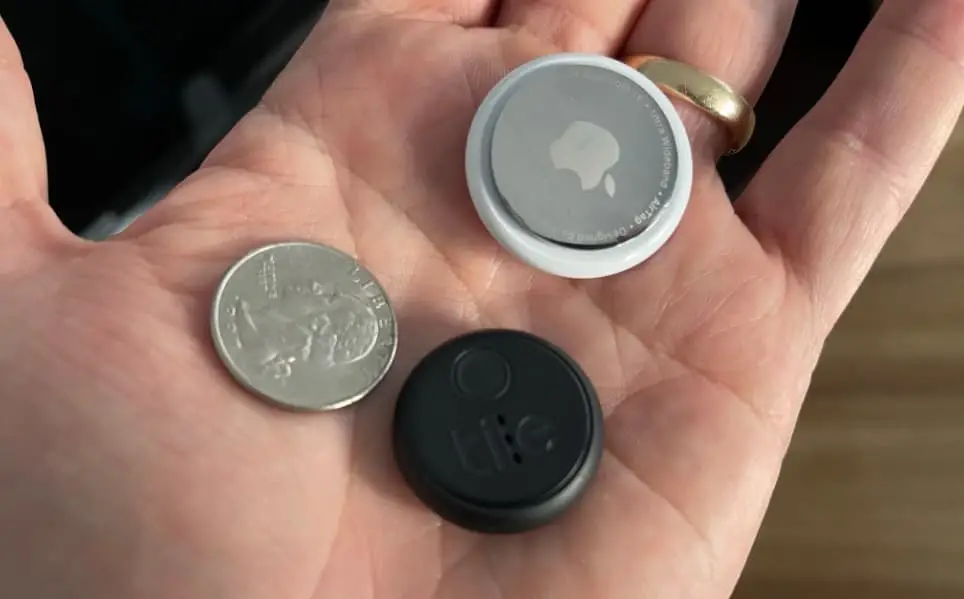 Apple's one-size-fits-all solution means AirTags don't work well in wallets. There are custom AirTag wallets designed specifically for this purpose. You can choose the Tile Slim, a credit card-shaped tracker designed to slide into your wallet. You can also put a Tile Mate on a keychain without buying an extra holder or attach a Tile Sticker to any flat surface.
AirTag Range vs Android's Tile Range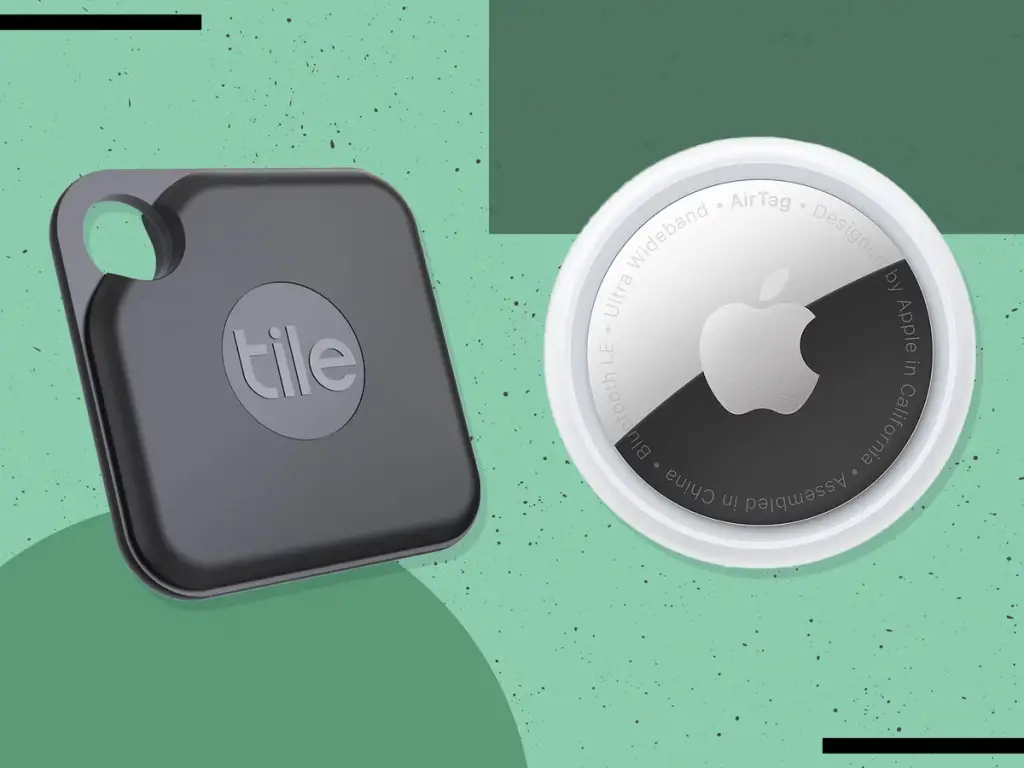 The Tile Pro (2023) is a more expensive and slightly larger, fob-shaped version of the Tile tracker, with a longer range. It will stay connected for up to 400 feet or 120 meters of tracking range. Tile Sticker can track at up to 250 feet or 75 meters on Bluetooth. Apple AirTags' Bluetooth range is about 30 feet, 33 to be exact.
Apple AirTag Volume vs Tile Volume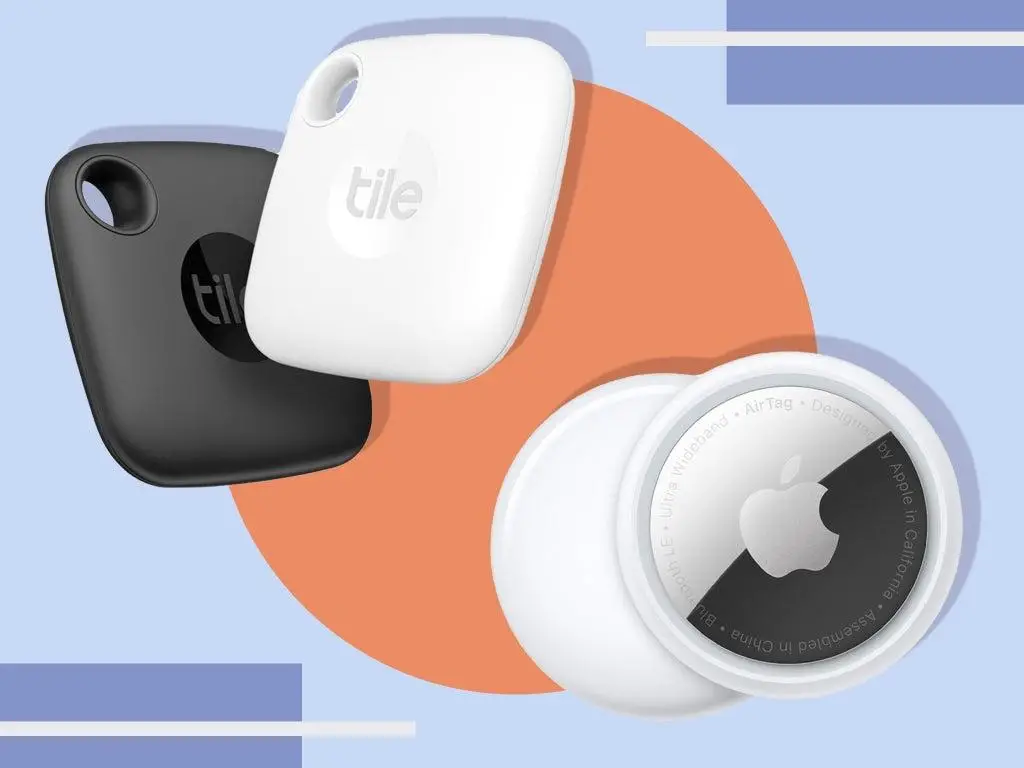 If you lose an AirTag with an item attached to it, you can use the Find My app or ask Siri to trigger an audible alert from the AirTag. The tune plays for about six seconds, with a repeating series of beeps.
The tone and the volume are sufficient to find the AirTag comparable to what we've experienced with Tile trackers. If your AirTag is buried under a pile of clothes, for instance, you may not hear it, but the tone should otherwise be audible as long as you're in the same room.
Tile also offers impressive range and alarm volume. Unlike AirTags, Tile trackers don't automatically play a sound or ping nearby iPhones. That means pet thieves are less likely to notice that they're being tracked.
Practicality: How well these Bluetooth trackers fit your everyday needs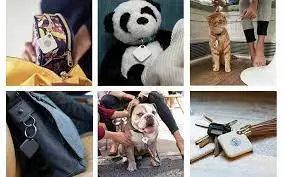 Android users need to opt for Tile to get full functionality from their tracker, while iPhone users have a lot to gain with an AirTag – thanks to Apple's Precision Tracking and dedicated U1 chip for the Find My network.
Tile offers a greater variety of models compared to Apple AirTag which makes it better suited for all non-Apple devices. Tile Slim, for example, makes a perfect spot in a wallet and Tile Sticker is more suited for indoor devices and gadgets like TV remotes.
You get to pay an extra $30 to get some of the features that Apple offers for free, like automatic phone alerts, and share the tracker's location with friends via the Tile app. But, if you really want to leverage a network like Apple's Find My, you need to pay for a premium as long as you use Android.
While AirTag location can only be tracked by a single user, it is typically more expensive than a Tile device once you factor in the keychain or accessories needed to hold the tracker in place.
In terms of practicality, AirTag and Tile trackers pretty much do the same work. You'll be able to locate each tracker on a map with relative ease via your smartphone. Tile wins in the design category, with multiple models to pick from.
But if you have an iPhone, the answer is to get an AirTag. The setup and all the controls are found in the Find My app. You can even ask Siri on an iPhone or HomePod Mini to find the tracker. The Find My network covers more territory coupled with Precision Finding if you have a newer iPhone.
AirTag vs. Tile battery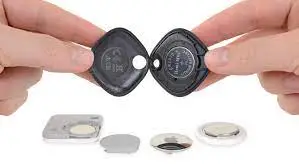 Tile Pro and AirTag use the same replaceable battery with a one-year lifespan, while the batteries in Tile Sticker, Mate, and Slim are built to last for three years and cannot be replaced. Users will need to dispose of their tracker and buy a new one when the battery runs out, but they do offer a longer three-year-long battery life.
AirTag Price vs Tile Price Comparison
Apple AirTag is priced at $29 for one unit. It also sells a four-pack of AirTags for $99. Tile prices start at $25 and go up depending on the tracker model. Tile is also available in sets or combo packs, and a pack of four costs anywhere from $70 to $110.
The cheapest, or in other words, an affordable option is the $25 Tile Mate. Tile Sticker starts at $30 each, $55 for a two-pack, or $98 for a four-pack.
The $35 Tile Pro which is a little more expensive than AirTag has the best tracking range and loudest speaker of all the models. The Slim, the thinnest Tile also costs $35 and slips pretty nicely into a wallet or adheres to the back of a laptop.
You likely don't need accessories to attach any of Tile's products to the items you wish to track, so you save yourself there from extra cost.
Final Thoughts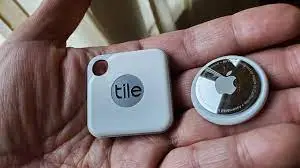 AirTag's unique Ultra Wideband Precision Find features, more effective community tracking through the ‌Find My‌ network, NFC Lost Mode, and easy setup make it a better overall offering for most Apple users. While Tile's trackers feature more versatile and practical designs, the AirTag's software experience is difficult to beat.
The Tile Pro is much louder than the Air Tag. My conclusion is that Tile Pro's are better at finding items mislaid around the house. Air Tags are significantly better at helping you find items lost anywhere else. So, I think the Tile Bluetooth item tracker from Android is a much better option for tracking things, thanks to its great sound and practical design.