Your AirTag will start beeping or make random noises if it is separated from you or its owner for a certain period of time, which Apple says is between eight and 24 hours. If you find Apple Bluetooth trackers making a sound, here's what you can do to help return them to their rightful owner.
AirTag Making a Sound. What Should I Do?
To alert people nearby, any AirTag separated for a period of time from its owner will emit a sound when it's moved. If you find an AirTag after hearing it make a sound, you can use any device that has NFC, such as an iPhone or Android phone, to see if its owner marked it as lost and if you can help return it.
Here's the step-by-step process:
Tap and hold the top of your iPhone or NFC-capable smartphone to the white side of the AirTag
Tap the notification that appears on your device's screen. This will open a website providing you with information about the AirTag, including its serial number
If the owner marked the AirTag as lost, you may be shown a message with information about how to contact the owner, enabling you to contact the owner to let them know that you found their AirTagged item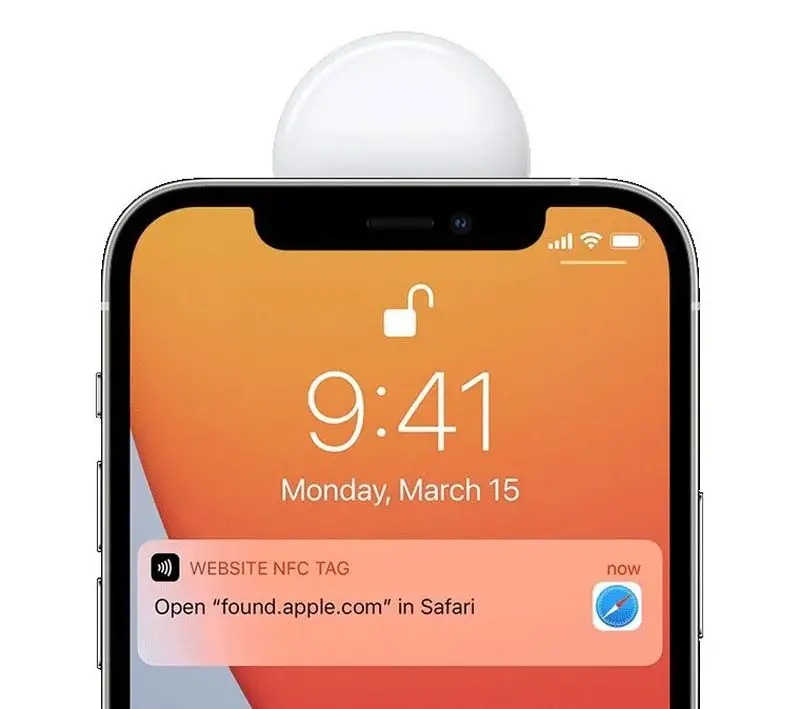 That's all there is to it. That's all you had to do with a lost AirTag. I love the fact that these AirTags can be used to track items, as well as reunited with their rightful owners. You can get individual ‌AirTags‌ for $29 or a pack of four for $99.
How do I get my AirTag to stop beeping?
Why does my AirTag beep when away?
Apple AirTags are meant to start beeping when they've been separated from their paired iPhones for a certain period of time, which Apple says is between eight and 24 hours.
What happens when you play AirTag sound?
If you ask Siri to find my [item] or play a sound on my [item], ‌Siri‌ will ping the AirTag and cause it to make a noise so that you can locate it. You can also get map directions to an item's current or last known location.
What to do if an AirTag is detected near me?
If you believe someone is tracking you, use your phone to scan to try and find it. If the app detects an unknown AirTag near you for at least 10 minutes, you can play a sound to help you find it.