The tiny, coin-sized Bluetooth item tracker which looks like a small white and metal puck, is infinitely useful to keep track of your lost stuff. While the disc-shaped Bluetooth key tracker can be easily slipped into a wallet or a bag, it's a little annoying that you have to purchase additional Apple AirTag accessories.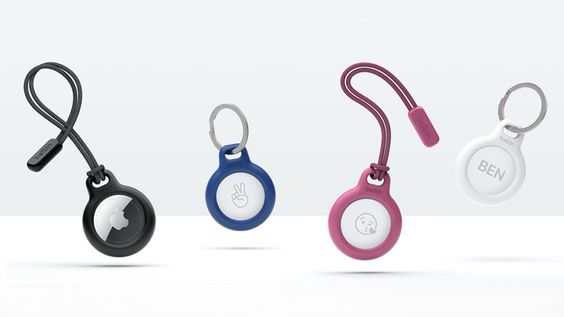 Why do I need Apple AirTag Accessories?
Apple's tiny Bluetooth key trackers have one critical flaw: no built-in keychain hole or a built-in clip or any real way to connect it to your things. That means anyone who buys AirTags will have to buy holders or cases to attach them to their stuff like purses, bags, wallets, suitcases, or sunglasses.
Is it worth buying the Best Apple AirTag Accessories?
If you already bought an AirTag or two, you probably know where you want to put it – and that placement will dictate the type of case you should get for it. This is a very Apple-y move since they tend to spur their own cottage industries for add-ons.
You can opt to use the Apple AirTag item tracker without its accessories, but, AirTag discs don't come with any kind of holder. This makes the Bluetooth tracker a little less useful.
Therefore, you're going to need some sort of accessory to dress it up. It's also believed that some people like to keep an AirTag with their keys or attach it to a backpack or laptop bag, as well as stick their item trackers onto an object which requires an AirTag mount.
The Best Apple AirTag Accessories Worth Your Money
Despite how annoying this seems, we have tried some of these Apple AirTags accessories, thoroughly tested them and added them to our list of the best AirTag accessories on the planet.
To make your AirTag more versatile, let us get a look at our favourite AirTag accessories and cases that will work for a variety of items. Each AirTag accessory in our roundup below has been expertly chosen based on our knowledge of the company manufacturing the add-on and the use case it best fits.
Table of Contents
Best Apple AirTag Accessory Overall
Best AirTag Accessory Overall
Apple AirTag Loop is lightweight and durable. The loop is made from polyurethane and securely fastens your AirTag to your items. The enclosure fits tightly around your AirTag to ensure that it stays put, so you can keep track of whatever it's attached to. AirTag is sold separately.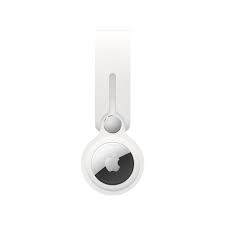 Best Budget AirTag Accessory
Belkin Secure Holder with Key Ring for AirTag
Affordable key ring or strap
Track your belongings effortlessly. The Secure Holder's innovative Twist and Lock design keeps your AirTag safely inside, and raised edges help protect against scratches. Belkin's Secure Holder for AirTags comes in key-ring or strap versions in four colour options that complement your AirTag while keeping its elegant design on full display.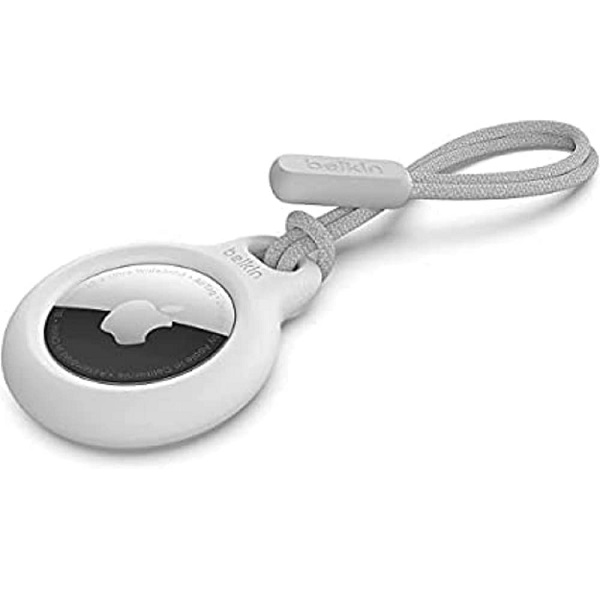 Best Premium AirTag Accessory
Nomad leather key chain for AirTag
Best Premium AirTag Accessory
Leather Keychain integrates the functionality of AirTag into your everyday carry in a secure, thermoformed Horween Leather holder. Designed to keep the powerful location tracking device permanently attached to your keys, this AirTag key chain hides it and looks more like a standard key chain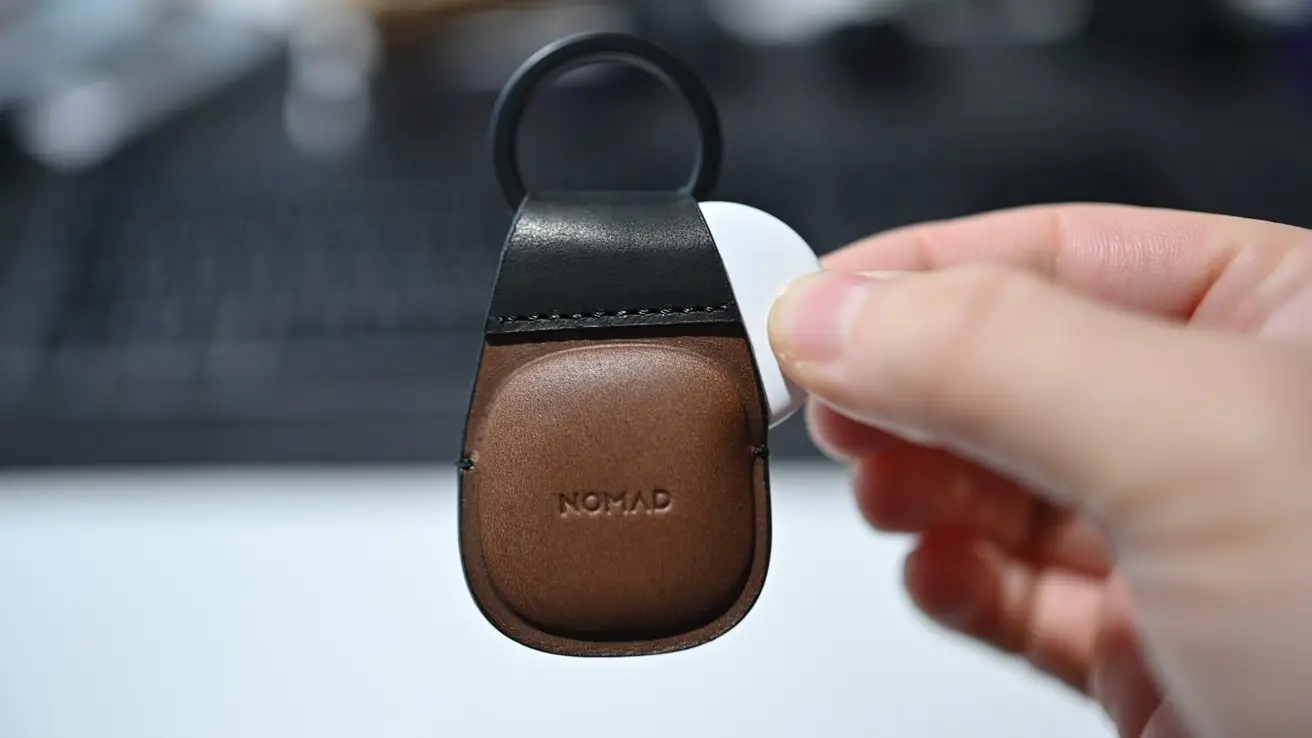 Best Customizable Apple AirTag Accessory
Apple AirTag Grip Case – Customize your Grip
dbrand makes high-quality skins for gadgets of all types including AirTags. The Grip Case is a lightweight holder that comes with a keyring and lanyard. There are a wide variety of colours, patterns, and materials to choose from. If you're looking for ultimate customization, this is a good choice.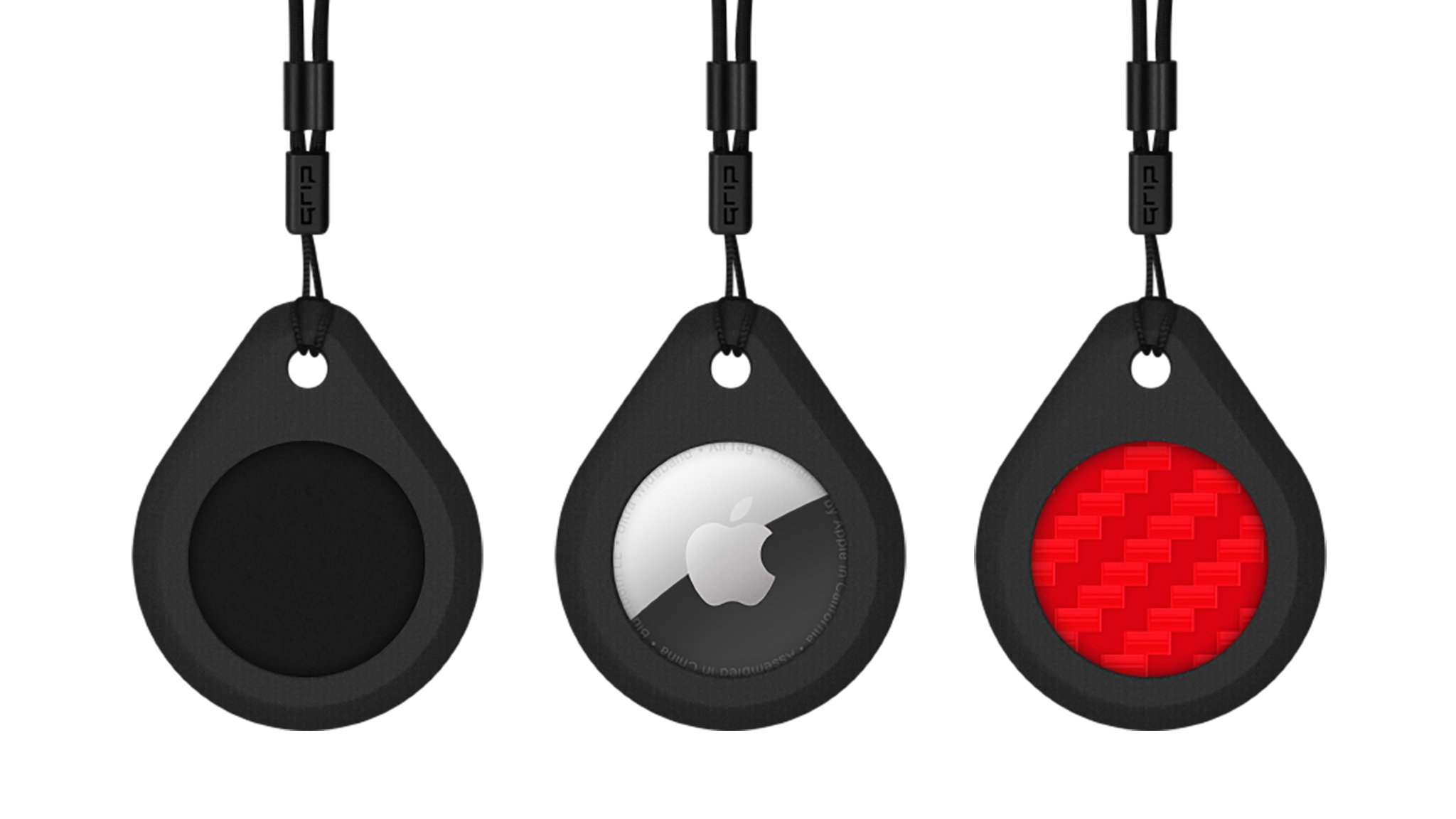 Best Versatile Apple AirTag Accessory
Pelican Protector Sticker Mount Case for AirTag Devices
Best Versatile Apple AirTag Accessory (heavy-duty outer shell)
The Pelican Protector Stick-On Mount securely holds your AirTag in place with its carefully crafted 2-piece design. Easily stick the mount onto hard surfaces like bikes, electronics, athletic equipment, luggage and anything else you would like to keep track of.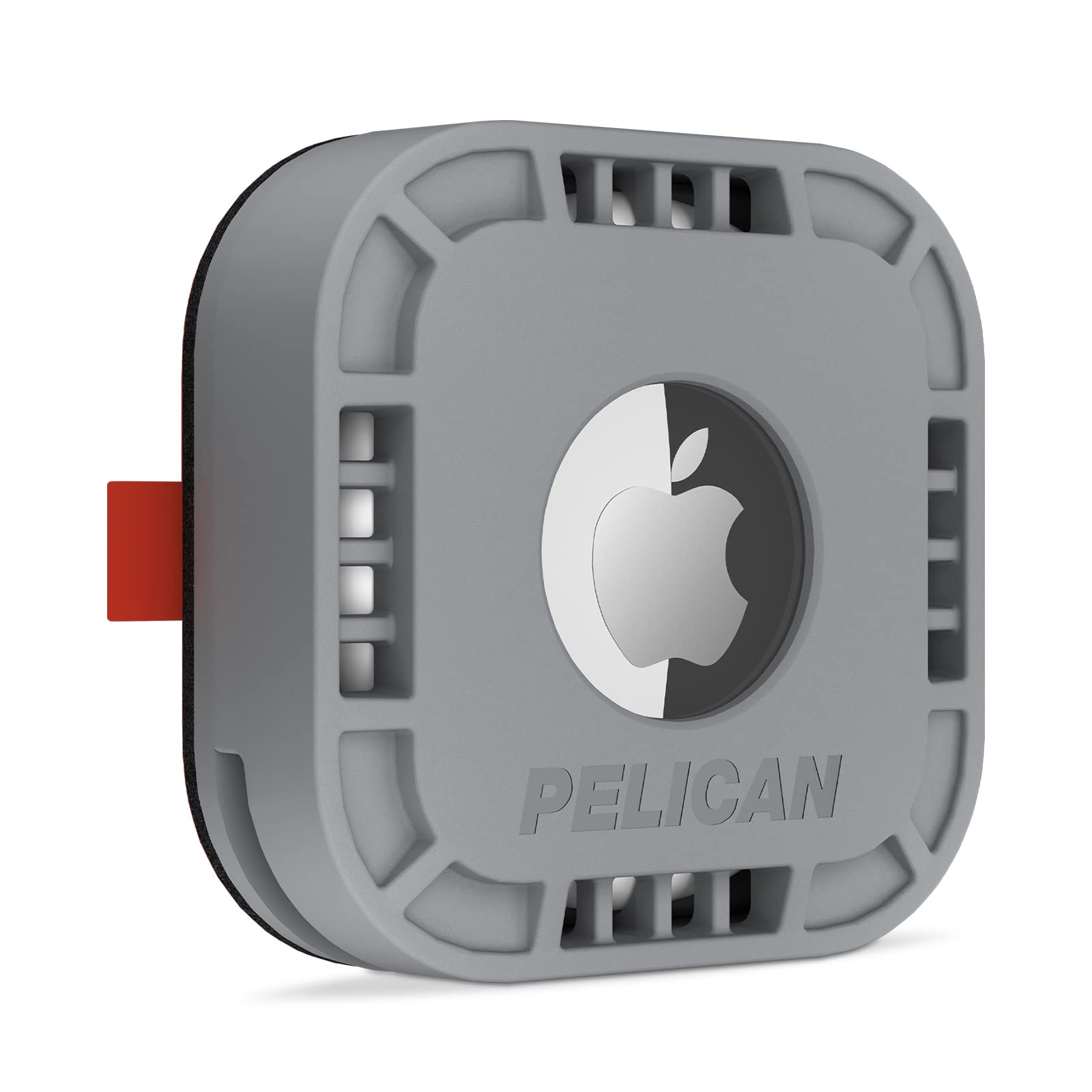 *Surprise*
ElevationLab TagVault: AirTag wallet holder
The best way to keep AirTag in your wallet.
The Thinnest AirTag Wallet Holder Card. It is standard for horizontal card slots and compact for vertical card slots.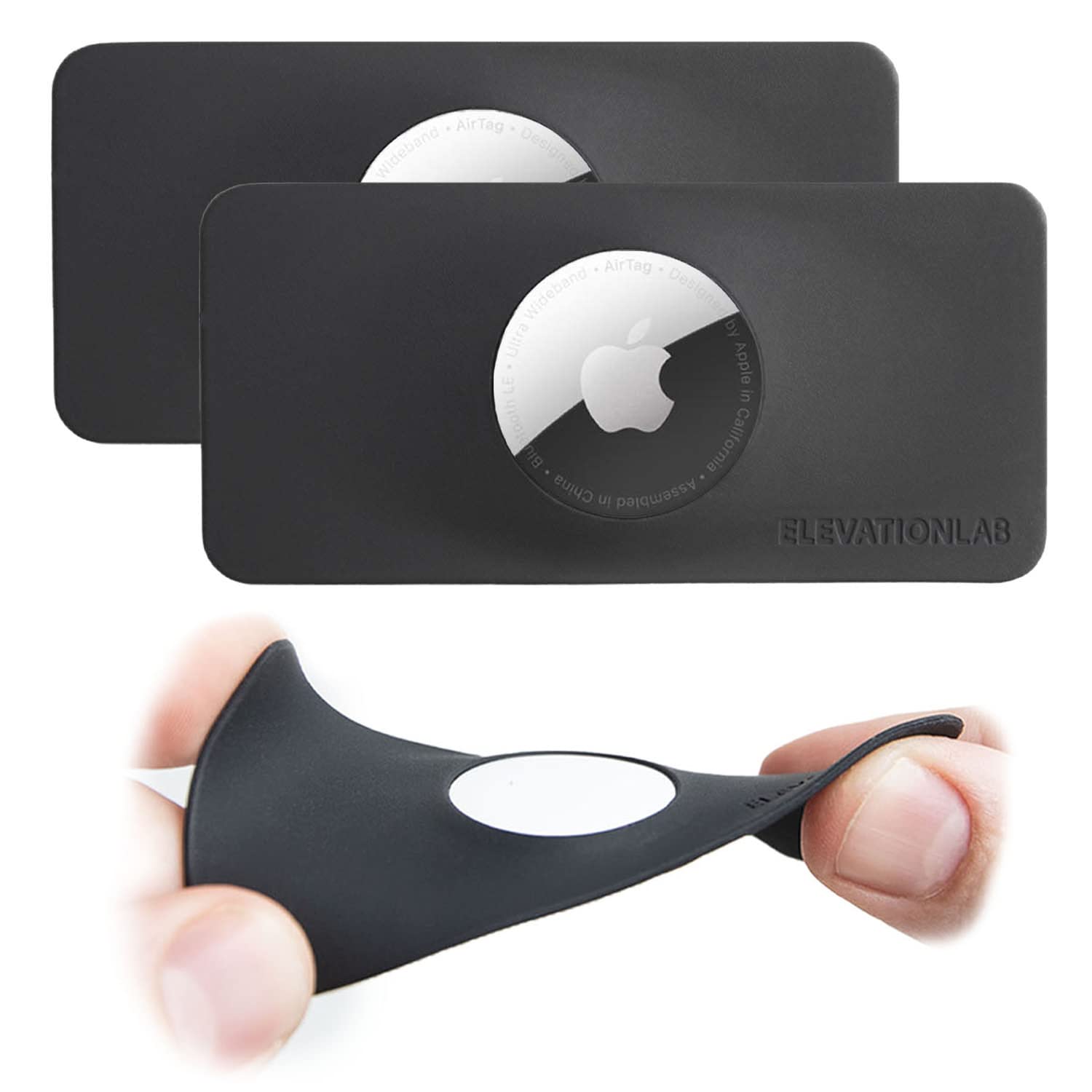 Best Apple AirTag Accessory for Bike
ElevationLab TagVault: Bike
Bottle Cage Mount for AirTag
Secure AirTag holder for bikes. Mounts under a bottle cage or alone. It bolts to standard bottle cage mounting points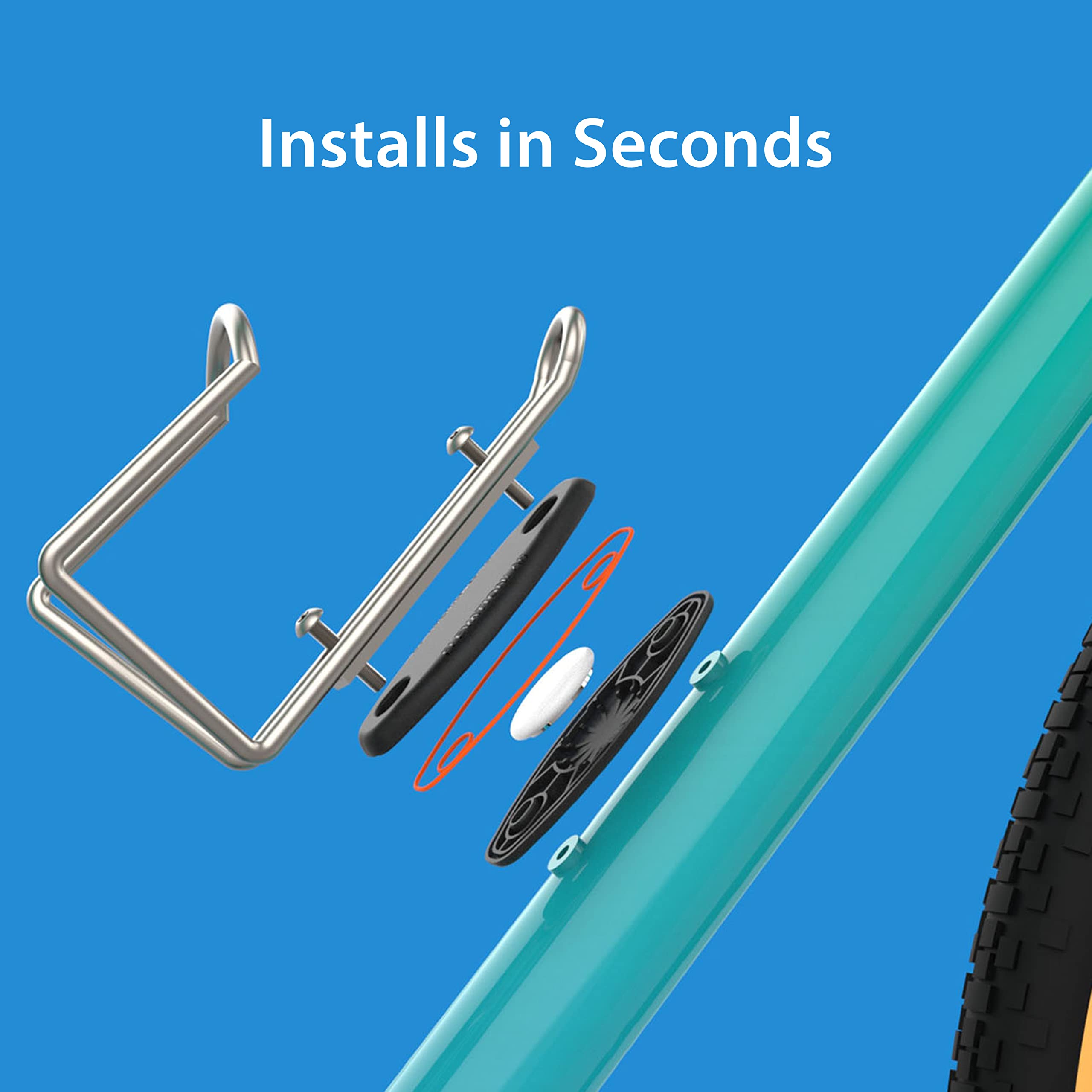 Best Apple AirTag Accessory for Pets
The Original AirTag Dog Collar Waterproof Mount
We love our pets. This is the AirTag collar mount designed for them. The design pierces the collar and holds extremely well. It is ultra-secure, easy to assemble, and comfortable for your pet.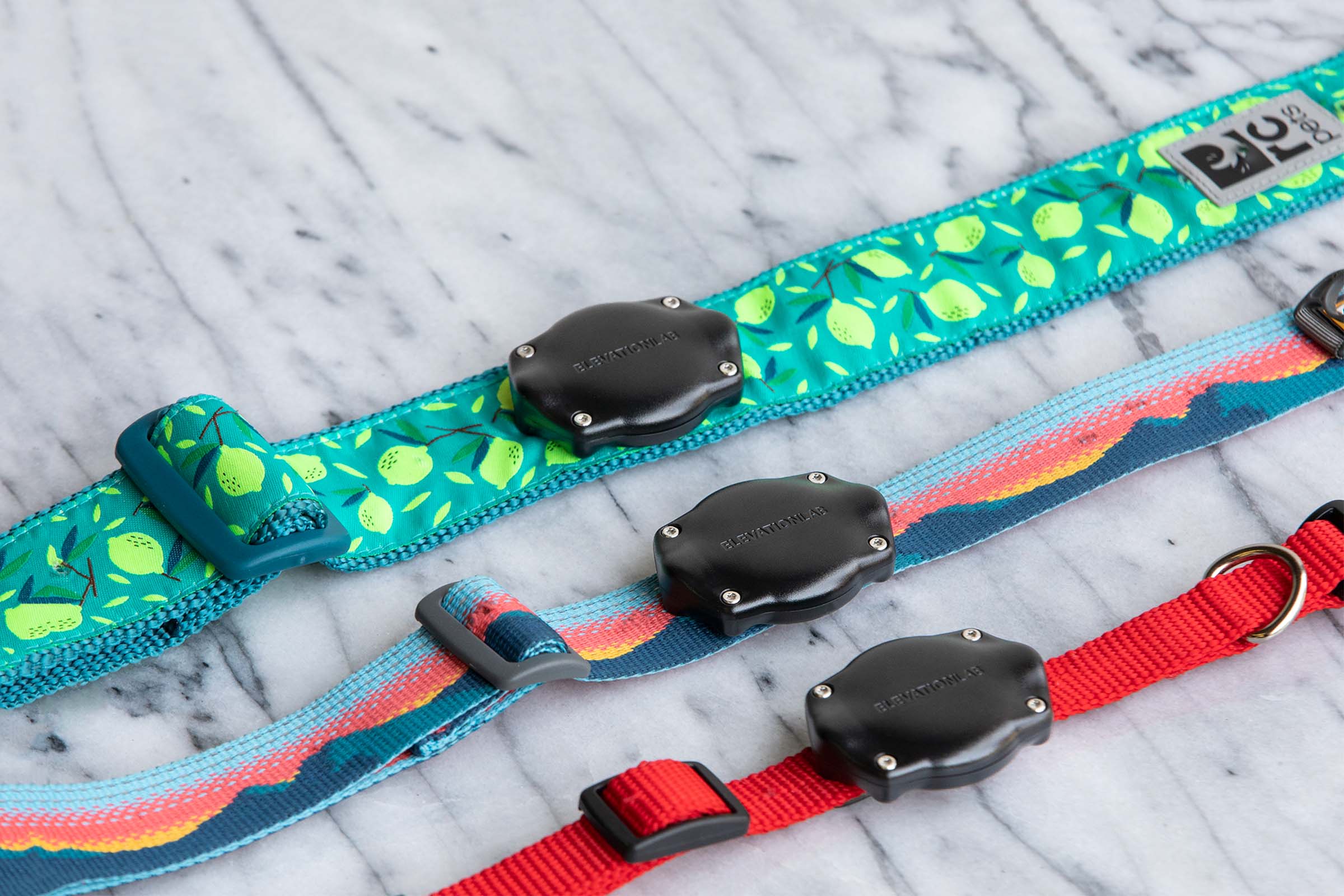 *Surprise*
Best Miscellaneous AirTag Accessory: elago R5 Locator Case
Compatible with 2022 Apple TV Siri Remote 4K, 2021 Apple TV Siri Remote
Never lose your remote again. The soft silicon case is designed to hide your AirTag in a small cavity inside the remote. Elago R5 Locator case relieves the pain of misplacing the remote.
You can literally open your phone and locate the AirTag. No more fruitless cushion lifting and peering under furniture on your hands and knees.
The soft cover also makes the remote a bit easier to grab and the silicone protects it from accidental drops onto hard floors.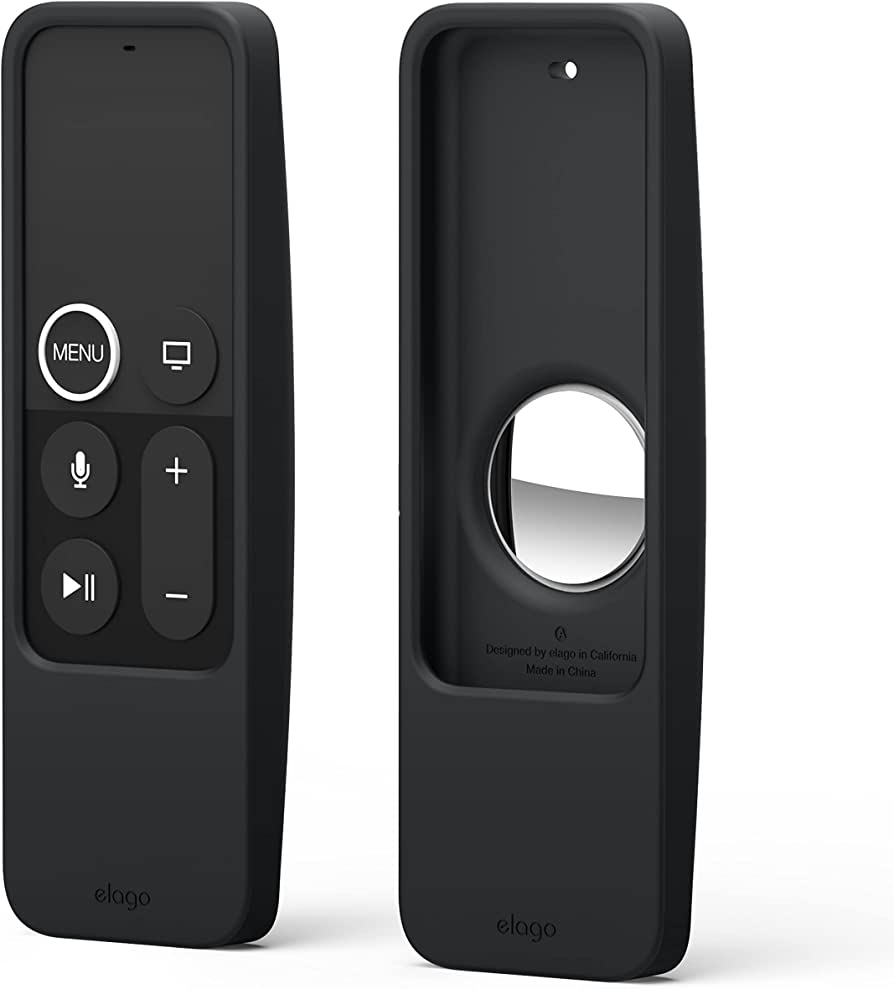 Best Apple AirTag Accessory with different theme
Gaming Console Design which holds your tracking device SECURELY while PROTECTING it from everyday use and drops!
elago W5 Case Keychain for AirTags is one of the first designs to be created from scratch is the W5 Case, which holds your tracking device securely while protecting it from everyday use and drops!

Unlike other cases that are boring, doesn't hold the tracker, and doesn't protect well, the W5 case was created to give you a sense of nostalgia with an old gaming design that is a blast from the past.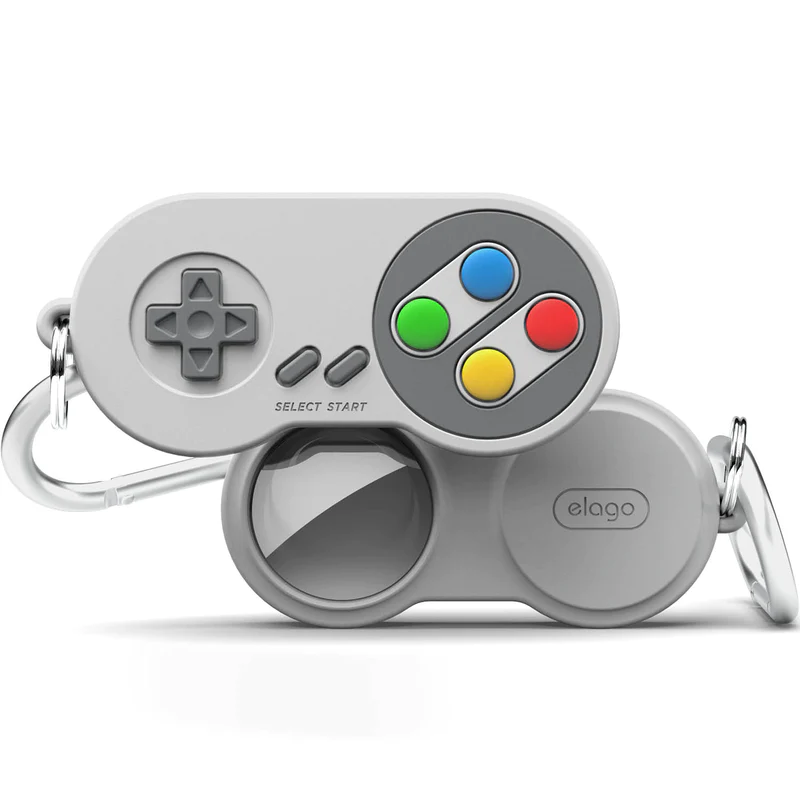 Best AirTag Accessory to cling to a jewel box, schoolbag or games console
Olixar Silicone Pocket for Apple Airtags
Designed For Official Apple AirTag, the Olixar Silicone Pockets are specifically designed for your Apple AirTags ensuring a perfect fit every time. The tough, durable, flexible silicone keeps your AirTag safe, protecting it from scratches, bumps, damages and dust.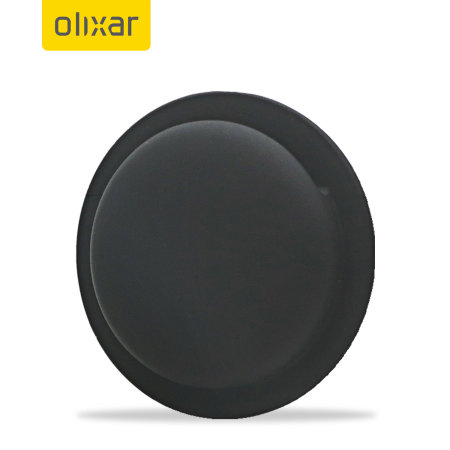 *Surprise*
ElevationLab TagVault: Keychain
The Worlds Toughest AirTag Keychain Case
ElevationLab TagVault Keychain is Waterproof & Durable. It takes all the abuse you can give it. The tough case is engineered to be invisible to AirTag's UltraWide band signal and the chirp is about 2/3 the volume of an uncased AirTag.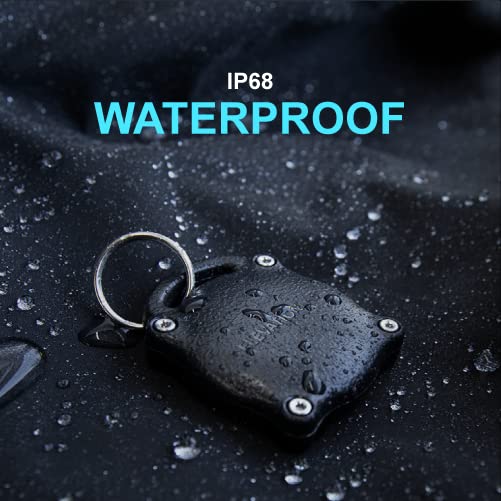 Apple AirTag Hermès Luggage Tag is the most luxurious AirTag Accessory You Coud Buy
AirTag Hermès Luggage Tag
Apple AirTag Hermes luggage tag in Fawn Barenia calfskin
Th AirTag Hermès Luggage Tag is crafted in heritage Barénia leather or smooth Swift leather, with contrasted saddle stitching which echoes the harness and saddle maker roots of Hermès brand.
This new accessory will follow all your daily adventures and travel on a bag, a backpack, or a suitcase. It features an exclusive AirTag Hermès etched with the iconic Clou de Selle signature.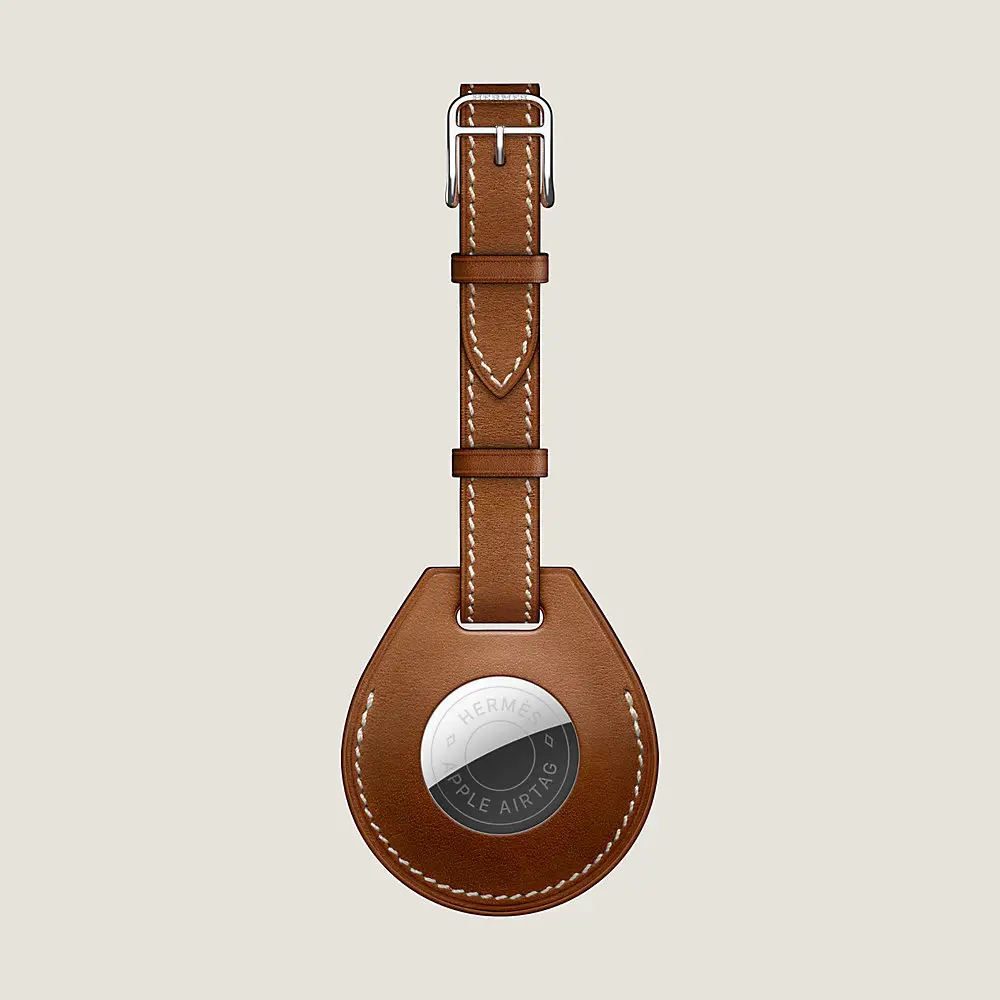 *Surprise*
APPLE AIRTAG FOR YOUR GLASSES MEANS YOU NEVER LOSE THAT EXPENSIVE EYEWEAR!
Designed to securely integrate AirTags into your everyday carry by keeping your glasses safe on any adventure
Glasses Strap for AirTags keeps expensive glasses from getting lost unassumingly and then buying a new pair again.
When not in use, the strap hangs the eyewear from your neck. In case you lose your glasses (if you have a knack for losing eyewear, this accessory is like gold), tracking them is as easy as one can ask for!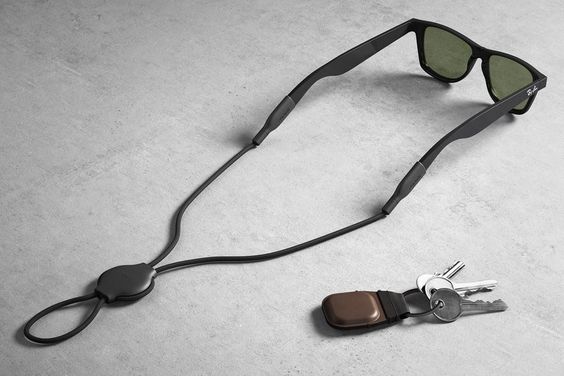 Conclusion
What is your go-to Apple AirTag accessory? If it's one from this list, write it in comments, else you can share with us your best Apple AirTag accessory that you like. You may also share or comment below any of the best Bluetooth item tracker accessory that we may have missed. We will add more AirTag accessories to the list. 😊
A Quick Question and Answers Session
What is the best thing to put on AirTag?
The best things to put your AirTag are:
Your purse or wallet
Your keychain
Your phone or tablet
The remote to your TV
Anything valuable that you leave outside your home
Does AirTag need a holder?
Apple's AirTags do not come with a hole or any kind of attachment method. You're going to need some kind of keyring, adhesive mount, or holder to attach the AirTag to various items. This is why you've got to buy the right holder to put it in. We round up the best luggage labels, key rings, pet tags, cases and covers for your Apple AirTag.
How far does Apple AirTag work?
It's not a true GPS tracker, as it relies on being within 30 feet of someone's iPhone to deliver its location to the network.