Apple held a monstrous WWDC this year.
Most of the Worldwide Developers Conference 2023 keynote was devoted to Vision Pro, a new 15-inch MacBook Air, M2-powered Mac Studio, and the latest iOS 17.
Related Link: 4 Reasons why Apple named it Vision Pro? [How Apple Names]
And, it was great to watch it.
However, there were a few announcements that flew under the radar at WWDC 2023, specifically when the company jumped to introducing the iOS 17.
However, if you were paying close attention to the company's presentation for iOS 17 WWDC, you might've noticed a special nugget tucked into the infographic at the end related to the AirTag.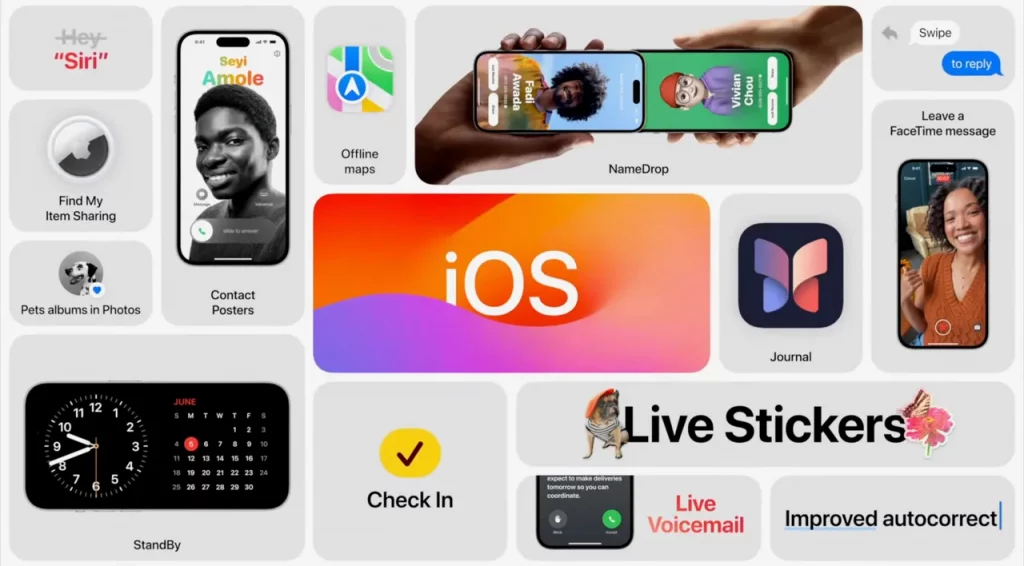 It's the ground-sharing function for the AirTag with iOS 17.
With iOS 17's release this fall, you'll be able to share AirTag or Find My network accessories with up to five other people.
This means that if something has gone missing, anyone in the group will be able to use Precision Finding to hone in on the location of the misplaced AirTag.
"Everyone in the group can use Precision Finding and play a sound to pinpoint the location of a shared AirTag when they're nearby," Apple says.
Here's the alarming thing.
If someone adds you to an AirTag, don't blindly accept. They could place the Apple item tracker and stalk you that way.
Related Link: Apple and Google Jointly Working Together To Curb AirTag Stalking
But, if you've agreed to accept someone's shared AirTag, that AirTag won't alert you.
This shared feature with iOS 17 doesn't just end with AirTags either because it's open to other Find My network accessories.
These include items like Eufy's SmartTrack wallet and other supported luggage trackers.
This is noteworthy because families on vacation could know where their checked luggage and belongings are and feel confident about it.
With AirTag sharing with up to 5 persons, you can now share the honor and duty with every family member, rather than having one person taking that responsibility.
Of course, the WWDC 2023 event was super exciting, but AirTag owners should be equally excited about this new feature.