I am super excited to talk about this.
Apple has just unveiled its new 15-inch MacBook Air at its 2023 Worldwide Developers Conference.
And, Apple claims that the device is the "world's best 15-inch laptop".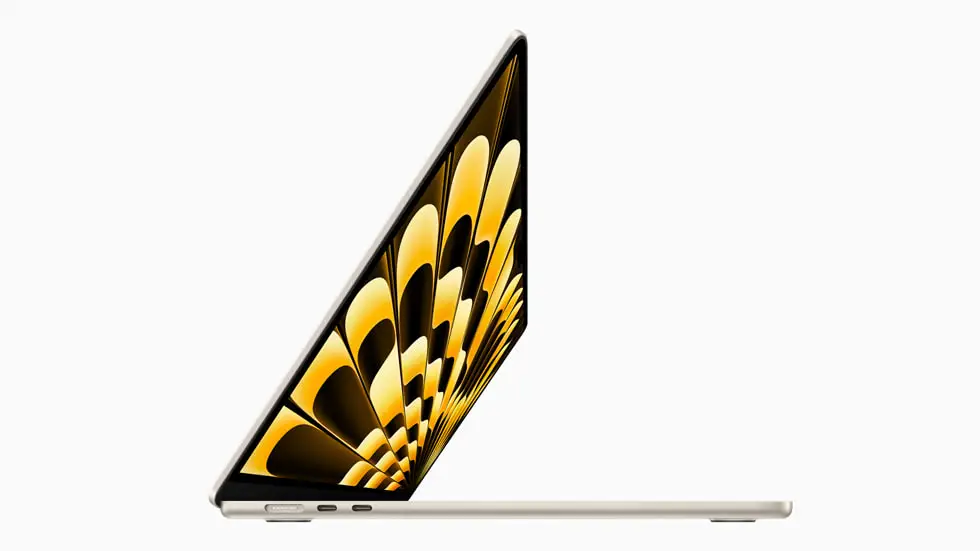 John Ternus, Apple's hardware chief, says it is, "The world's best 15-inch laptop"
The 15-inch MacBook Air unveiled at the Apple WWDC 2023 Live Event is only 11.5 mm thin.
With weight – just over 3 pounds.
And, it comes in 4 brilliant colors.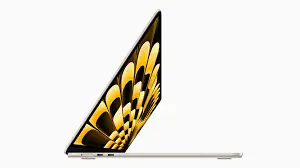 The 15.3-inch screen also gets 500 nits of brightness.
Air gets massive power from the M2 chip.
12x faster.
Sporting a 1080p webcam and six speakers with spatial audio.
It has two USB-C Thunderbolt ports, a MagSafe charging connector, and a headphone jack.
All this comes with Apple's M2 chip.
It starts with an impressive, decent, and reasonable price tag of $1,299.
$1,199 for education will be available next week.
The 13-inch MacBook Air with M2 chip asks for just $1,099 and the base M1 Air is now $999.
Here's what they've spilled out about its computing power.
12 times faster than previous Intel MacBook Air models.
18 hours of battery life.
Twice the performance.
Twice the brightness.
50 percent more battery life than competing 15-inch Windows laptops.
And, a fanless design as usual.
I Believe That…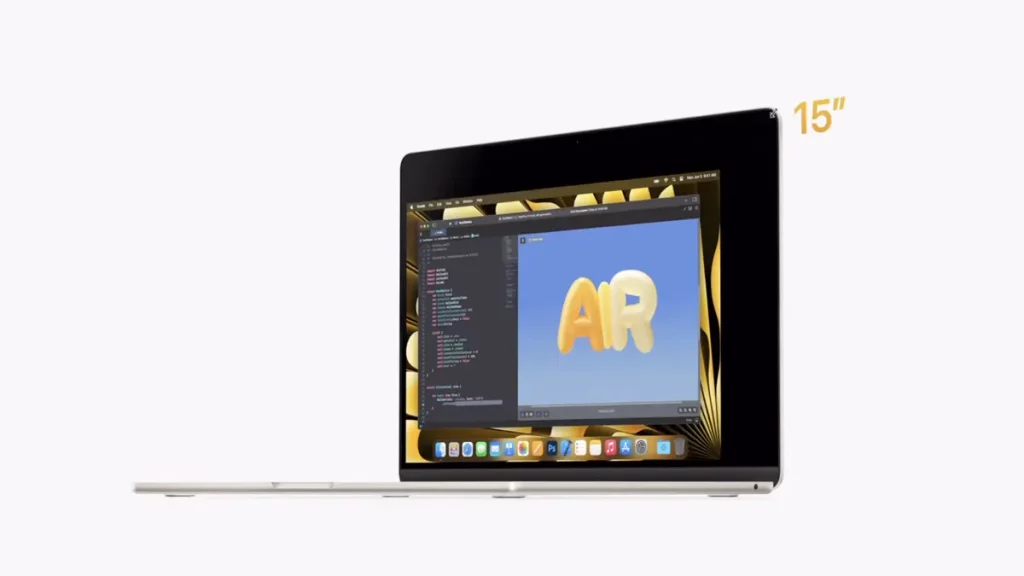 The new laptop that Apple released at the 2023 WWDC Live Event today represents a midrange laptop for those who want a large, better, and crispier screen but don't need that extra, beefy, and monumental computer power and cost of a 14-inch and 16-inch Pro model.
Well, I guess it makes sense because the 15-inch Apple MacBook Air unveiled today at WWDC 2023 Live Event serves as an upselling middle ground between the Pro lineups.
For years, Apple fanatics wanted a bigger screen in Air. The 14-inch was often too small to use and unwind its power for some creative programs, while the 16-inch Pro was too undesirable to wiggle around along with your other everyday gear. Hence, a lightweight, super powerful 3-pound device is a sweet spot for those who have been caught up all those years choosing between the two.