👋 Hello Android Users 
Don't feel sad and left over.
If you want to buy an AirTag, now you can!
You can now use Apple Bluetooth item trackers with your Android phones too, Finally.
Apple has released an Android app called Tracker Detect.
You can download it from Google Play Store.
While you can't use AirTags on Android to track it, the Tracker Detect on the Google Play Store can scan for AirTags near you. 
You can use the app if you're suspicious that someone is using an AirTag to track you.
This move by Apple is designed to help people who don't own iPhones or iPads to identify unexpected AirTags and (other) Find My network-equipped sensors that may be nearby. 
Apple's Tracker Detect app for Android also bolsters Find My Network device privacy. 
Apple also touted the device's security, with frequently changing unique identifying codes for each AirTag, to deter hacking and unintended tracking. 
The devices also use encrypted communication.
Note: By the way, it's super simple to set it up. You can use your AirTag with Android and access some of the exclusive Find My functionalities with these super simple steps. 
How Does Tracker Detector App for AirTag Work?
If the Tracker Detector app finds an unexpected AirTag that's away from its owner, for example, it will be marked in the app as "Unknown AirTag" 
The Android app can then play a sound within 10 minutes of identifying the tracker. 
It may take up to 15 minutes after a tracker is separated from its owner before it shows up in the app, Apple said.
After 15 minutes, if the app identifies the tracker as AirTag, Apple will offer instructions within the app to remove its battery. 
They also suggest within the app to contact law enforcement.
Apple says that Tracker Detect for AirTag gives Android users the ability to scan for an AirTag or supported Find My enabled item tracker that might be traveling with them without their knowledge. 
This way, we are raising the bar on privacy for our users and the industry, and hope others will follow.
While it's pretty neat, it's also very basic in functionality. 
It lacks auto-scan, which means that you need to fire up the app to search for a tag, and you won't get notifications about lost AirTags nearby like you would on an iPhone. 
Is Tracker Detect The Best Android App for AirTag?
Tracker Detector might not be the best Android app for AirTag because of some of its manual scanning and no-notification etc leading to an overall rating of 2.5 which doesn't make sense for an official Apple App.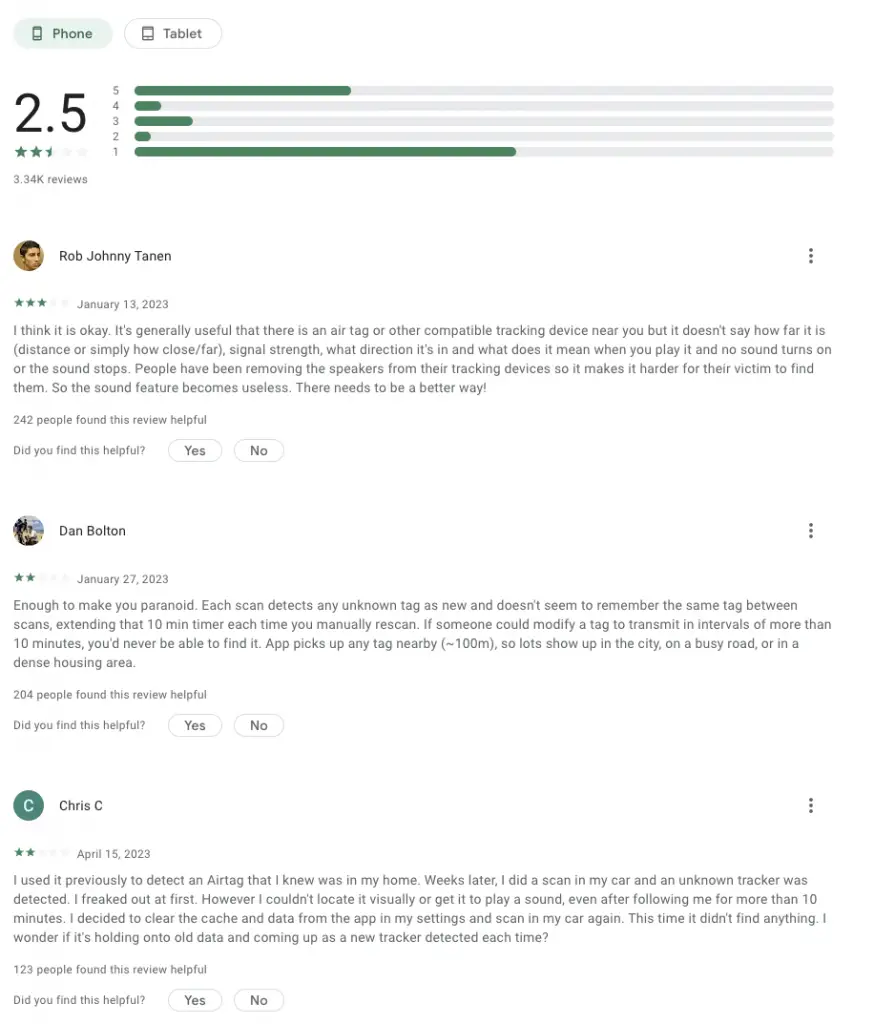 This means the user would have to be expecting a hidden tracker and remember to use the app for it to be of use.
AirGuard vs Tracker Detect: A better Android App for finding unknown AirTags?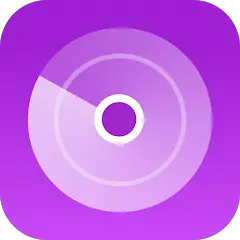 AirGuard is an Android app that finds not only any nearby AirTag but also other Find My enabled devices. 
AirGuard for AirTag is also much faster.
It is free with no subscription or advertising. 
With an iPhone, you can locate an AirTag with both a range and heading provided, so the sound isn't critical for this purpose. 
However, the Android app can't use this 'Precision Finding' feature since it requires a phone that supports Apple's ultra-wideband technology, meaning an iPhone 11, 12 or 13.
AirGuard, on the other hand, can help find a muted AirTag since it can narrow down the location of the tracker by checking its relative signal strength.
It is somewhat similar to the approach used by Tile's (android airtags alternative) app to estimate the distance to its Bluetooth beacons. 
So, if you're wondering "What is the best app that detects AirTags", then AirGuard is the way to go. 
It works with Android.
Estimates distance along with a manual scan option and play sound on a fully functional AirTag. Hence, a better Android app for finding unwanted trackers.