Whether you've got a single AirTag for $29 or a pack of four for $99, these cute little buttons don't have a built-in clip or any other way to attach them to your belongings. This means that you're going to need some sort of accessory, preferably a case or a holder to protect your tracker.
On the hunt for the best AirTag holders, it can be difficult to find the perfect AirTag case that offers a snug fit to your AirTag and provide maximum protection against dust and scratches.
While you can tuck away your AirTags in a slew of ways, those looking for the most stylish ways to incorporate the trackers into their routines know that a good case can make the difference between a practical piece and a pleasing touch of luxury.
A balance between functional and luxe AirTag holders or keychains is necessary to track all your belongings without compromising style. Here at Appleveteran, we've compiled some of the finest AirTag cases of 2023 so you can track all your belongings without compromising style.
You'll find some of the most useful, functional, and of course, luxe AirTag holders, keychains, and cases to keep track of valuable items (and maybe even your pets and children).
What We Look for In A Quality AirTag Case
Protection
When we look for the perfect AirTag case, we consider the level of protection it provides from scratches, drops and dust from external elements. We look for durable materials such as shock-absorbing silicone or plastic. In addition, we make sure that the case covers the entire AirTag. We also prefer cases that include a protective cover or flap that further fortifies your tracker against external threats.
Design
We look for an attractive and stylish AirTag that stands out from the crowd. Most brands offer durable and protective AirTag holders in multiple colours, customizations, monograms and aesthetics that will add a burst of sunshine to your day every time you look at it. Cases with cut-outs are also great if you want to show off any engravings or logos on your Bluetooth tracker.
Durability
We specifically look for a Bluetooth tracker that is made from high-quality materials such as polycarbonate, TPU, or silicon. The best AirTag case should be durable enough to withstand tough conditions.
Compatibility
We make sure that the case is compatible with the dimensions of your specific AirTag model. Cases that don't fit your device's measurements could make it difficult to securely attach to objects or easily access important buttons. Poor fittings can ruin the overall experience.
Attachment method
You can clamp AirTags in many different ways. Some of these include clips, rings, straps or loops. I like holders with clips because they are the easiest to attach, but come off if they don't have a proper locking mechanism. The one with keyrings will stay in place but can be harder to remove. We need a case with an attachment that's easy for you to use and fits your needs. It should also be easy to attach and detach from your belongings without having to rip up everything. Lastly, we'll check that any closures are secure and won't come loose while you're on the move.
Dress up your nifty tool with these Top-Rated AirTag Cases of 2023
Now, that we know what to look in for the best AirTag holders and cases, we have shared the most precise and perfect buying guide that caters for your needs and help you get your hands on the perfect AirTag case for various situations, such as travelling, biking, and even for your furry friends. Let's dive in and explore these top picks!
DamonLight AirTag Case – Best Overall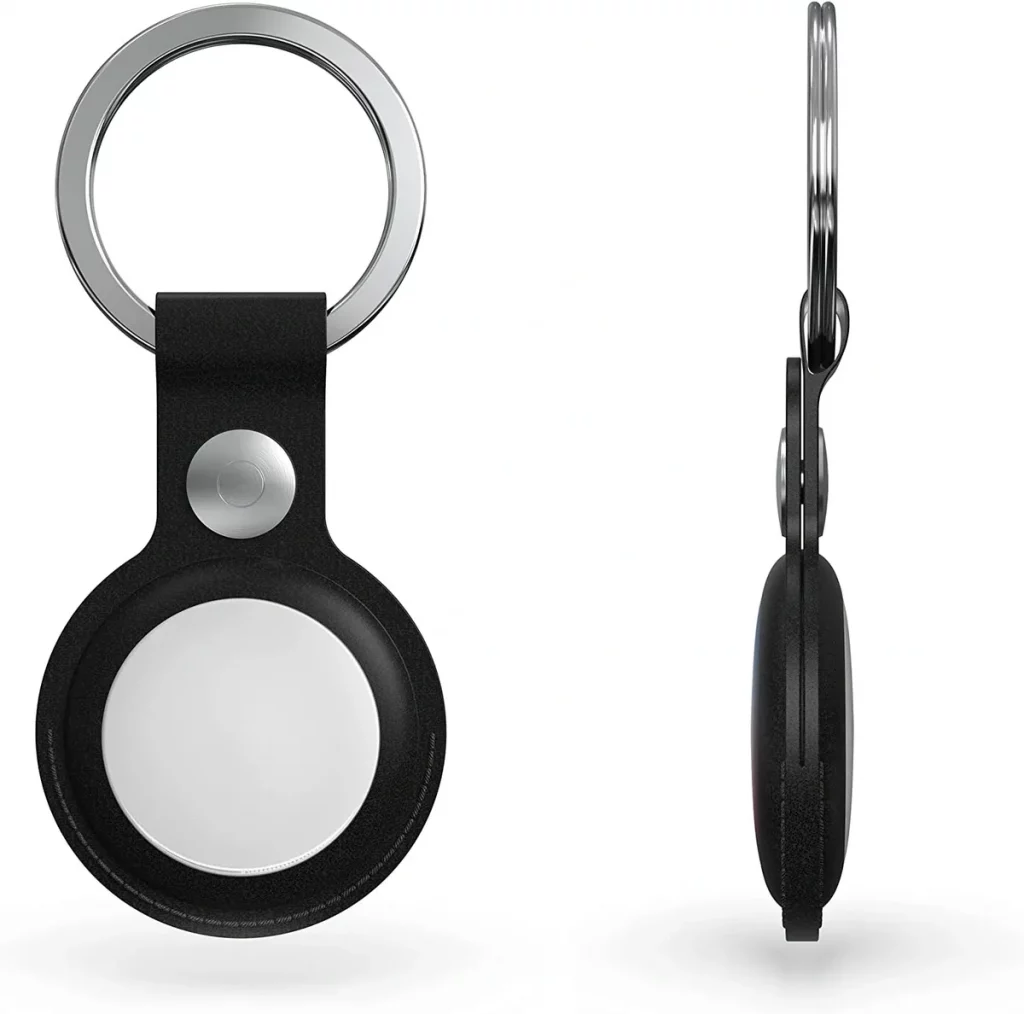 This case is very stylish and has a minimalist design that perfectly complements AirTag's clean and sleek aesthetic. You can choose from a range of colours, including black, white, blue, pink, and green. The DamonLight AirTag Case is easy to install and remove, and it fits snugly around the AirTag to ensure that it remains securely in place
It's made of high-quality soft polyurethane leather with exquisite stitching to prevent ripping or fraying even under regular use. The DamonLight comes sweat-proof and its scratch-resistant abilities keep the AirTag case quite durable. The open design of this case is the perfect way for you to show off any customized engravings on your AirTag. Overall, this AirTag case with its practical and stylish accessory earns the top spot on the list.
| | |
| --- | --- |
| What We Like | What We Don't Like |
| Quick lock and unlock feature | Not made using genuine leather |
| Precise cutout and perfect case size | |
| Available in four classy colors | |
Pros & Cons of DamonLight AirTag Case
Belkin AirTag Case – Most Secure AirTag Holder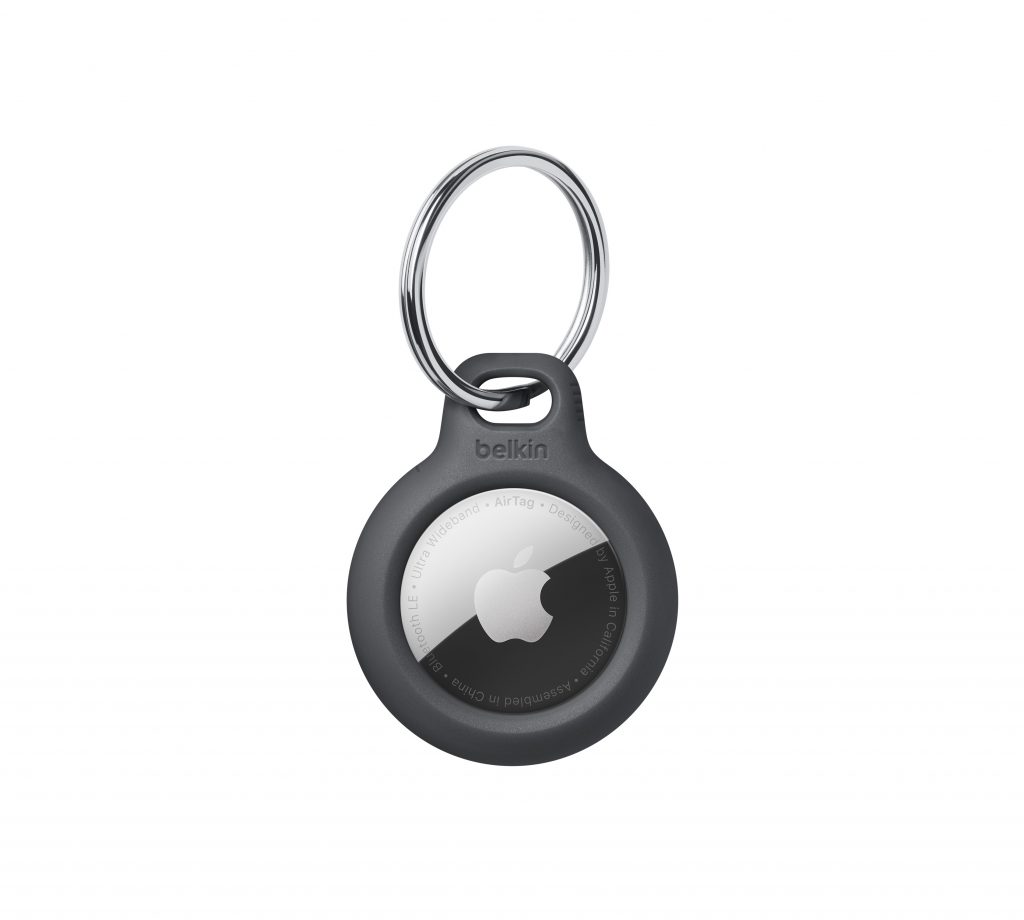 This one is like a Swiss knife because it combines a rugged design with practicality. The Belkin AirTag holder features a twist-and-lock design to keep your AirTag intact. You must try its reflective ring design because it improves visibility in dark environments or outdoor nighttime activities.
The raised edges and an open design keep the AirTag engravings visible and the holder firmly grips the tracking gadget's edges for extra security. Additionally, this AirTag provides protection so that it doesn't get scratched up from regular use.
| | |
| --- | --- |
| What We Like | What We Don't Like |
| Raised edges for better protection | Becomes loose after regular use |
| Slightly flexible to absorb shocks | |
| Available in multiple colors | |
AirTag Hermès Bag Charm – For maximum luxury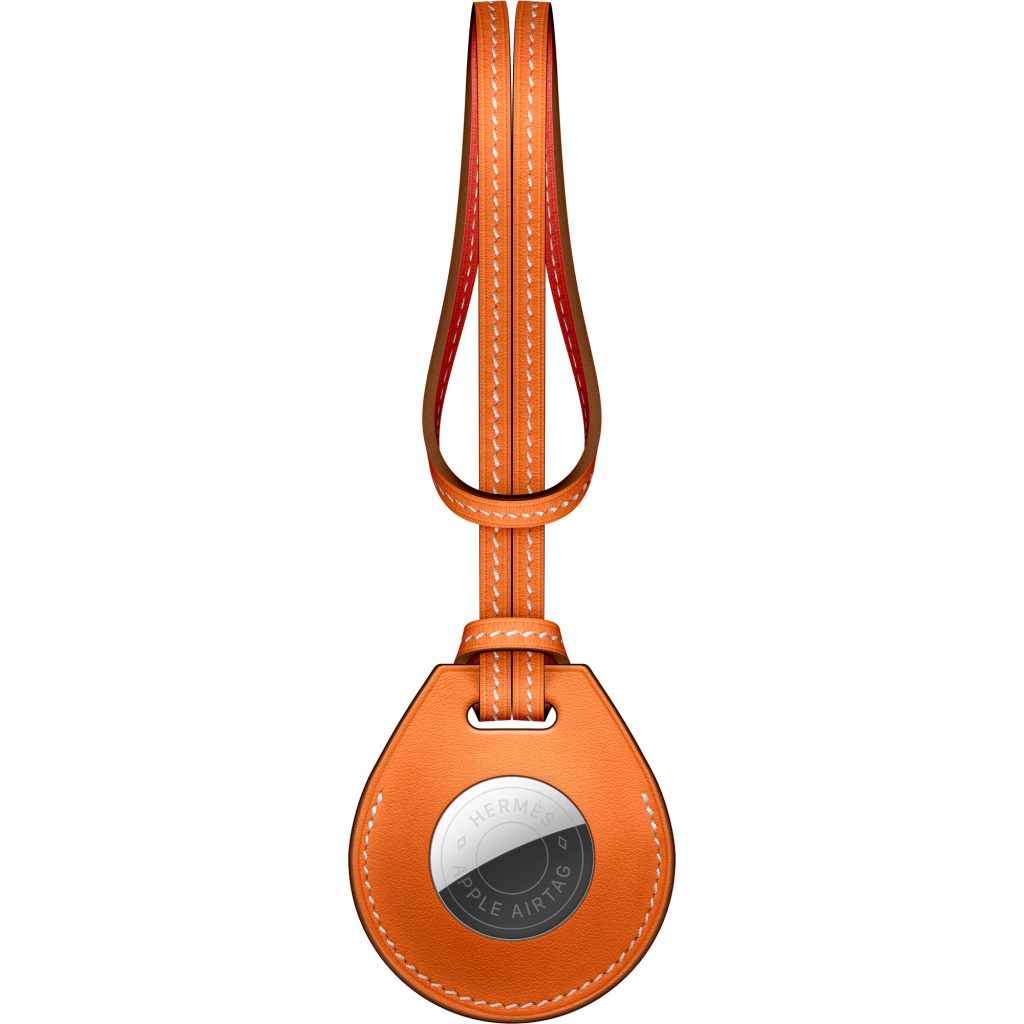 Look no further than this premiere Leathergoods maker Hermès. Available in 9 colors it also comes with an exclusive AirTag etched with the brand's famous Clou de Selle.
RAPTIC Link & Lock for Apple AirTag – the most rugged and durable Apple AirTag holder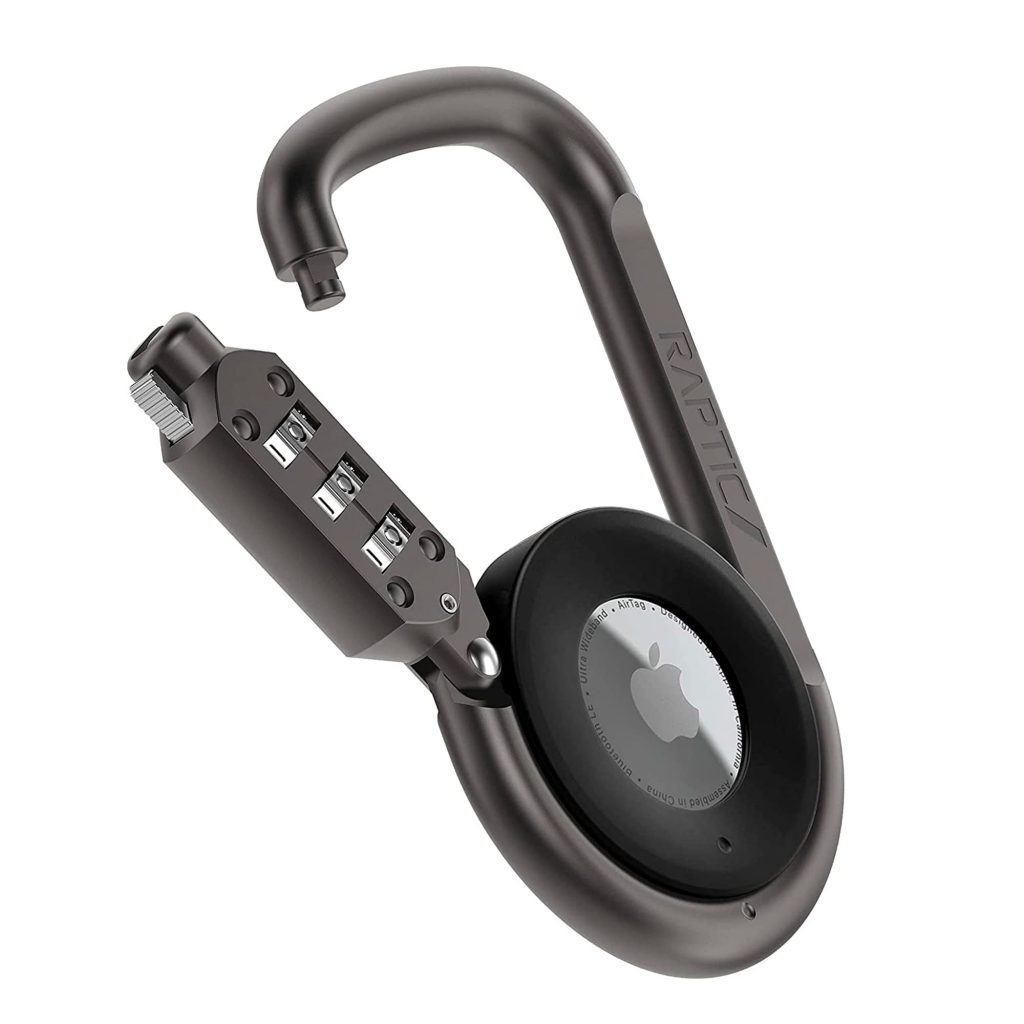 We are proud to say that the Raptic Link and Lock Apple AirTag case is the most rugged, safe and durable holder on the planet. Its padlock-like design with a three-digit code-locking mechanism is insane. Combined with its indestructible build, the lock is a great option for keeping tags of expensive luggage and other high-value items.
Best AirTag Holder for Bikes: AirTag Bike Mount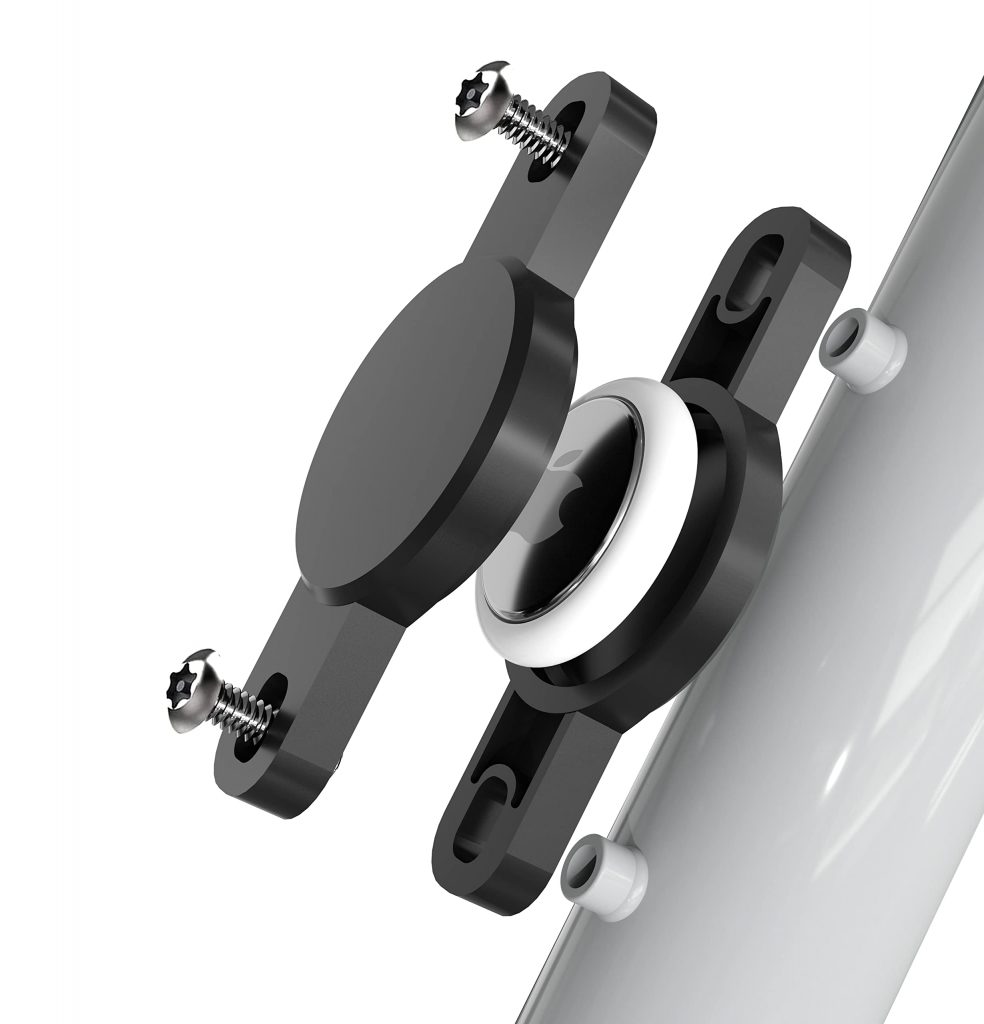 Why neglect cyclists when we have the best AirTag holder that they can mount to the frame or seat post? AirTag Bike Mount provides an extra layer of security against theft. It's also completely waterproof and bears well the harsh weather conditions. The discreet, black design blends seamlessly with your bike, maintaining a discreet appearance while keeping your AirTag securely in place.
AirTag Case for Dog Collars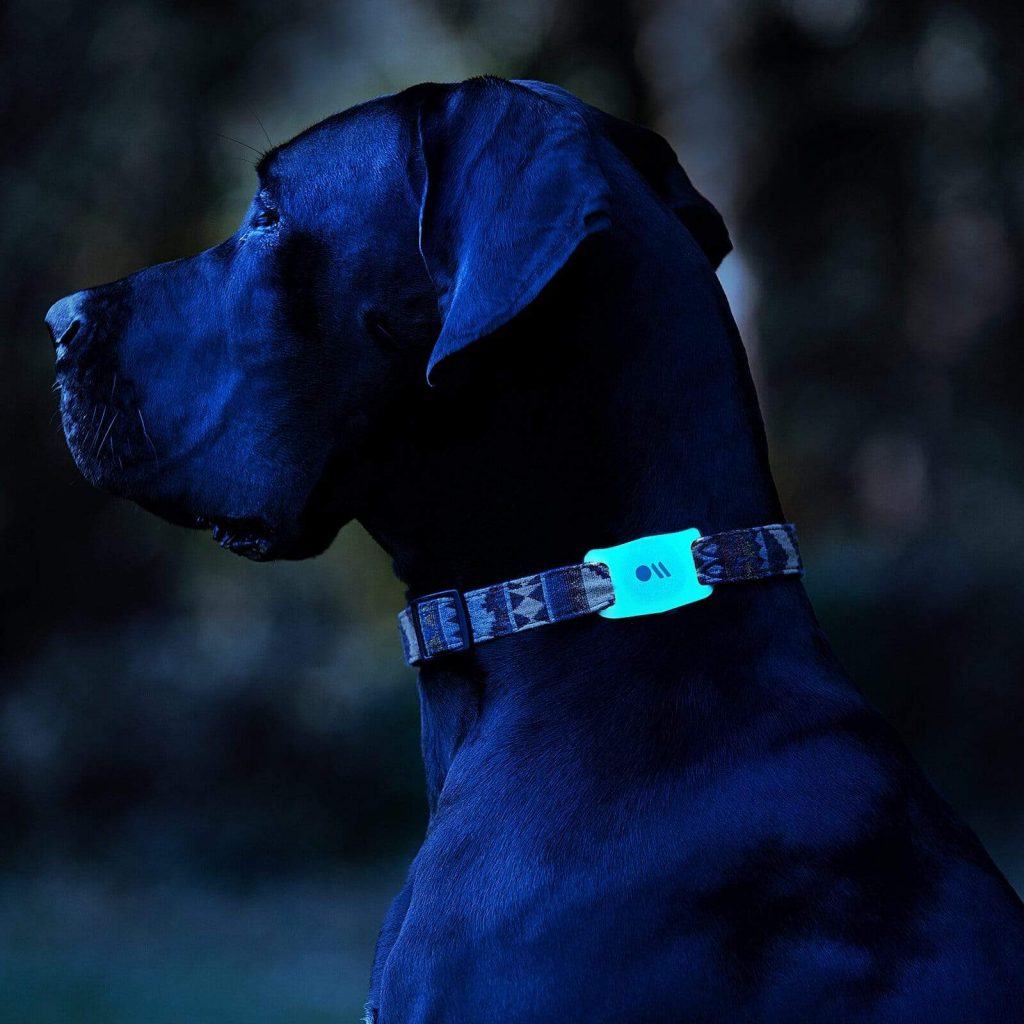 This is a great option for a pet collar. This AirTag holder slides onto the collar and securely grips the Bluetooth tracker. It has a durable outer shell and comes in three different colours, one of which glows in the dark so you can easily see the case and your pet's collar at night.
Card for AirTag – Best AirTag Holder for Wallet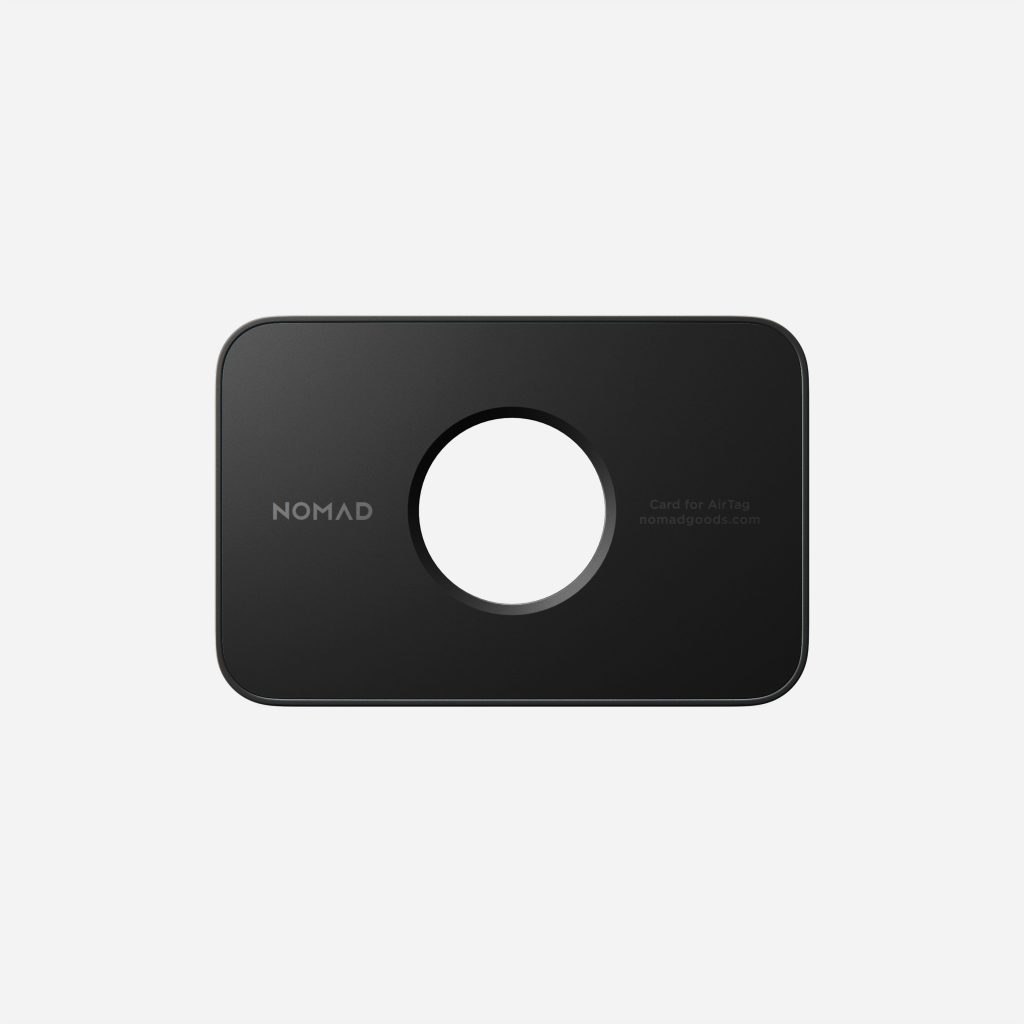 This AirTag holder is the best fit for your wallet. It fits nicely and easily into the credit card slots of your billfold, so you never lose track again.
---
People Also Ask
Q: Why should I get an AirTag case?
While it may seem like an unnecessary accessory at first, a compelling AirTag case can provide crucial protection for your device. This can help ensure that your device lasts longer and functions optimally, which can save you money in the long run.
Likewise, the best AirTag case can also provide a sense of personalization. With a variety of designs, colours, and styles available, you can choose a case that reflects your unique taste and personality. Not only will this make your AirTag more visually appealing, but it can also help you identify it more easily among other items. This can be especially helpful if you have multiple AirTags or frequently misplace your belongings.
Similarly, the best AirTag holder can make it easier to attach your device to different items. Many cases come with keyrings, loops, or other attachments that can help you secure your AirTag to items that don't have a convenient attachment point. For example, if you want to track your luggage during travel, you can attach your AirTag to a luggage tag or strap using a case with a loop. Similarly, if you want to track your pet's location, you can attach your AirTag to their collar using a case with a secure clip.
Q: Are the AirTag cases easy to install and use?
Yes, AirTag cases are generally very easy to install and use. A well-made and thoughtfully designed AirTag features a simple snap-on design. This makes them easy and quick to attach and remove when needed. Their lightweight and slim profile also means they won't add any unnecessary bulk to your AirTag or other items.
Q: How much should my AirTag case weigh?
The weight of an AirTag case can vary depending on its design, materials, and features. A rule of thumb is to look for a holder made with lightweight materials, such as plastic or aluminium, so the tag is easy to carry around without feeling weighed down.
Q: How do I install my AirTag in the case?
Installing an AirTag in a case is generally a simple and straightforward process. Most AirTag cases have a unique twist-and-lock design and raised edges to keep your tracker safe and prevent scratches. The basic process is as follows:
First, take the metal key ring or strap out of the holder and turn it anticlockwise to unlock and separate the case. After that, you should place the AirTag in the holder and close it to keep it from sliding off or falling out. Then connect the AirTag case to the keyring, bag, purse, pet collar, briefcase, or other items of your choice.
Q: Is the AirTag case durable enough to withstand everyday wear and tear?
Many AirTag cases are made from tough materials like silicone, plastic, or metal, which can help to absorb impact and protect your AirTag from scratches, bumps, and other types of damage. Additionally, some cases may feature reinforced corners or shock-absorbing materials that can provide extra protection against drops or impacts.
Q: Is the AirTag case waterproof?
Many AirTag cases are designed to be either water-resistant or fully waterproof. However, even the most waterproof AirTag case may not be completely impervious to water damage.
Whether or not an AirTag case is waterproof can depend on the specific design and materials used in the case. Some AirTag cases are explicitly marketed as waterproof, while others may offer some degree of water resistance or protection.
Therefore, the best AirTag holder or keychain is essential if you plan to attach your AirTag to outdoor gear or equipment, such as a kayak or a camping backpack, where it may be exposed to rain, splashes, or submersion.
So, always look for a water-proof or water-resistant AirTag case that features high-quality seals, gaskets, or membranes that can prevent water from seeping into the case and damaging your AirTag. Some cases may also be made from waterproof materials like rubber, neoprene, or TPU, which can offer extra protection against moisture.