At the 2023 Worldwide Developers Conference (WWDC), Apple unveiled its latest masterpiece – the Vision Pro – a breakthrough mixed-reality headset set to redefine our digital experiences. A jewel in Apple's crown, Vision Pro is powered by an equally innovative operating system, VisionOS, a first-of-its-kind spatial operating system.
The OS enables users to interact with digital content as if it were physically present in their environment. VisionOS uses familiar Apple iconography but offers a different user experience – icons appear to hover in front of your eyes, and you can select an app by looking at it. It might look like macOS or iOS but isn't.
This triggers a subtle increase in the app's size or motion, and then you can use hand gestures to select and open it. Apps open in a virtual window that you can resize or move to your optimal position. VisionOS also introduces the concept of virtual backgrounds, or "environments," that can replace your surroundings with immersive landscapes such as forests or the moon​.
Apple's Spatial Revolution
VisionOS marries Apple's ethos of simplicity and intuitive design with pioneering technology. It brings to life a unique user experience, allowing users to engage with digital content as though it were a tangible part of their environment. While the icons and visual cues remain true to Apple's signature style, the interaction is distinctly new.
In VisionOS, app icons appear suspended in your field of vision. You select an app not by touch, but by simply focusing your gaze on it. This action triggers a subtle yet tangible response – the icon subtly enlarges or moves, visually signalling selection. Then, with intuitive hand gestures which was not done before, users can open and interact with the app. The need for external controllers is a thing of the past.
Want to try it before it releases? Here's How!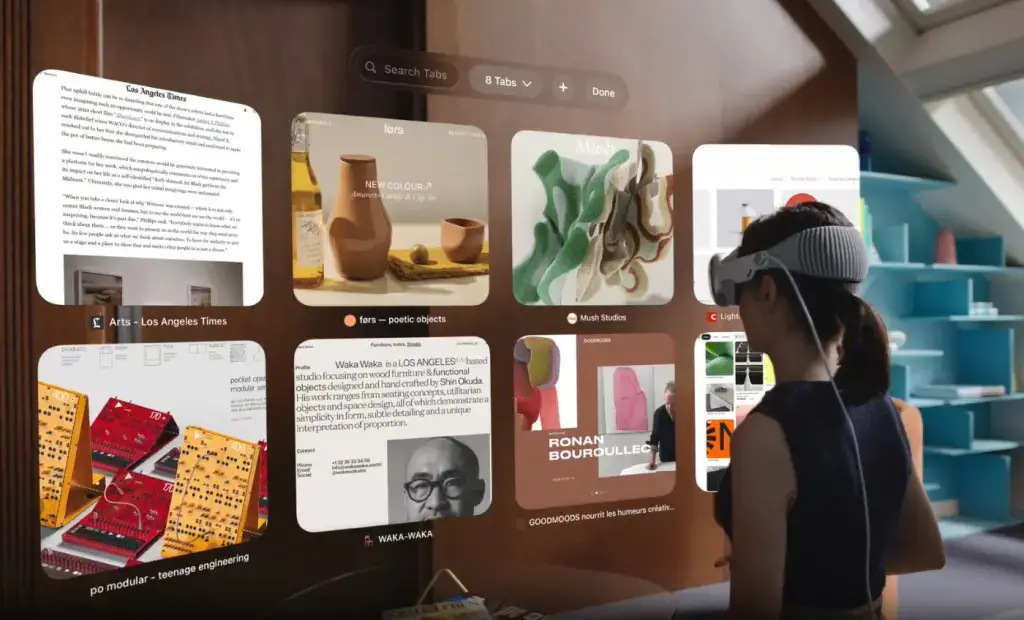 Adaptive Apps and Immersive Environments
VisionOS takes customization to a whole new level. Apps open in a virtual window that can be resized and repositioned to suit the user's preference, adding a sense of personalization to the digital workspace.
But the innovation doesn't stop at apps. VisionOS offers the ability to change your surroundings with virtual backgrounds, or "environments." Whether you fancy working from a serene forest or exploring the lunar surface, these immersive landscapes are at your fingertips.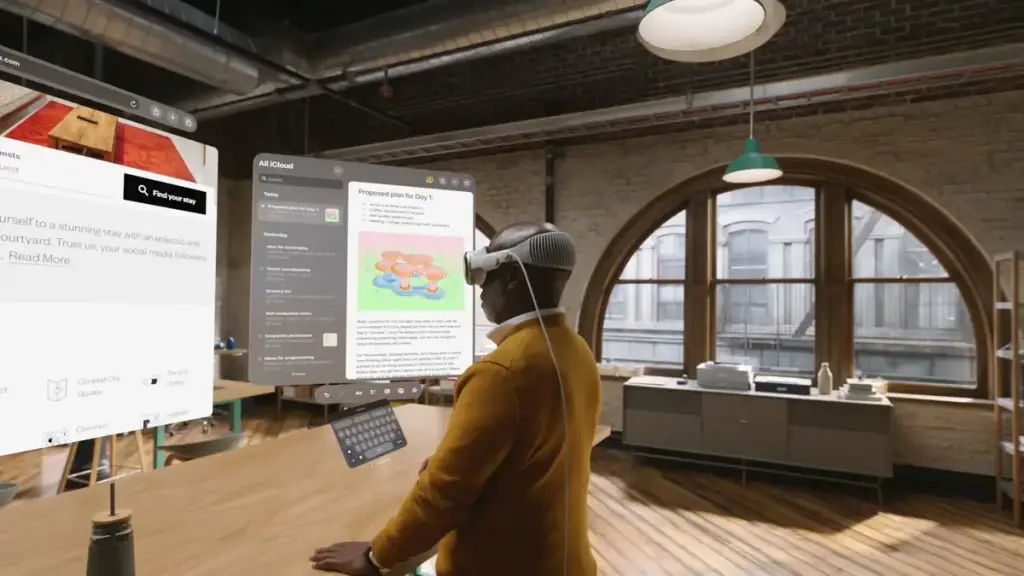 As a long-time member of the Apple family, it's been a privilege to witness and contribute to the evolution of our ecosystem. With the introduction of VisionOS, we're not just advancing technology – we're pushing the boundaries of what's possible and transforming the way we interact with the digital world. As we gear up for the Vision Pro's release in 2024, there's a palpable excitement in the air.
We can't wait for you to experience this new chapter in Apple's story​​.