Apple has released its new OS versions for Macs, iPhones and iPads.
iPads are directly getting iPadOS 16.1 as previously announced, and iPhones will now be able to update to iOS 16.1 after one of their buggiest OS releases. MacOS users will get a refreshed macOS Ventura with many new awaited features particularly the continuity camera.
We hope they don't mess with us this time as the beta seemed promising with many bug fixes and improvements coming.
Let's see what we are getting in iPadOS 16.1!
iPadOS 16.1 is getting some long due apps, along with other updates and improvements making iPad one of the best machines.
1. Desktop-Class Apps and Consistent System Wide Experience
Utilising iPad's screen to the fullest, we are getting desktop-class features system wide in iPadOS 16.1. Something I have wished for always.
Consistent undo-redo
Redesigned find and replace available in all apps system-wide

Customisable toolbar

Significantly Improved Files App

Convenient navigation
Accessible common controls like renaming
Changing File extensions
View folder details
Sortable Columns

Contacts App

Lists
Auto-duplicate entries finder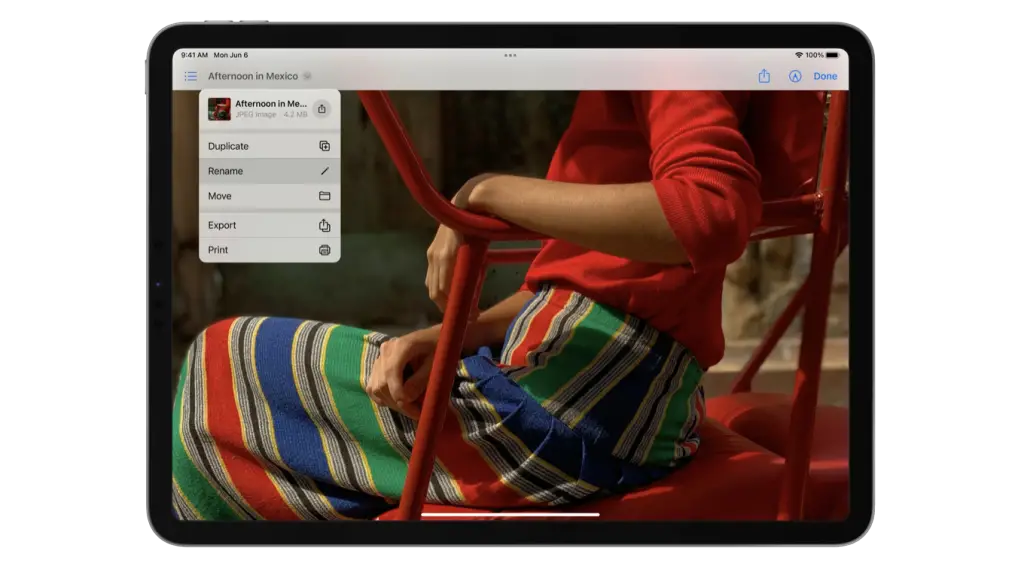 2. Stage Manager and other Pro Features
As iPad tries to focus more on pros especially targeting them with their iPad Pros and with newer cameras, superior screens, and super efficient silicon chips they are capable of doing complex tasks more than ever.
For multitaskers like me, Stage Manager (also available in macOS Ventura) is coming to make it easy to switch between apps while having their mini versions opened right in front of you.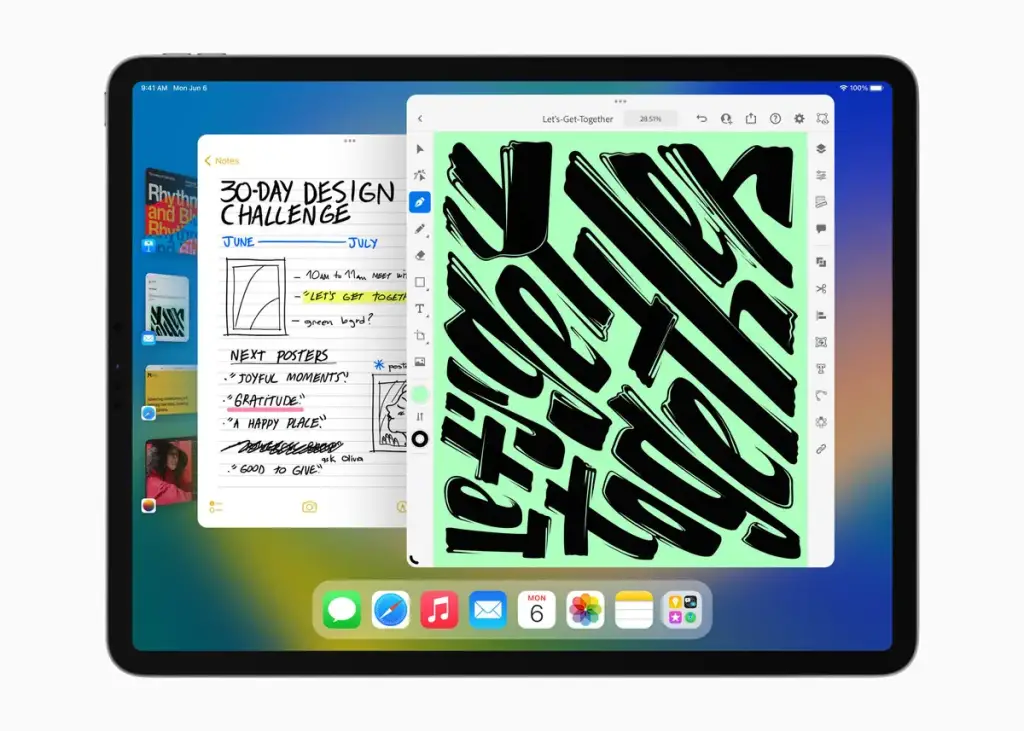 iPad with a A12X, A12Z, or M1 chip will get Stage Manager.
Additionally, we are getting:
Virtual Memory Swap: With Stage Manager, there was a greater need of memory and now iPad apps can access up to 16GB of memory.
Reference Mode: Matching popular colour requirements is essential for many professionals and reference mode is a solution to all the grading, compositing issues.
Display Zoom: View more and utilise iPad to the maximum by increasing pixel density.
External Display Support: iPads with M1 chip will now be able to screen content on resolutions up to 6K.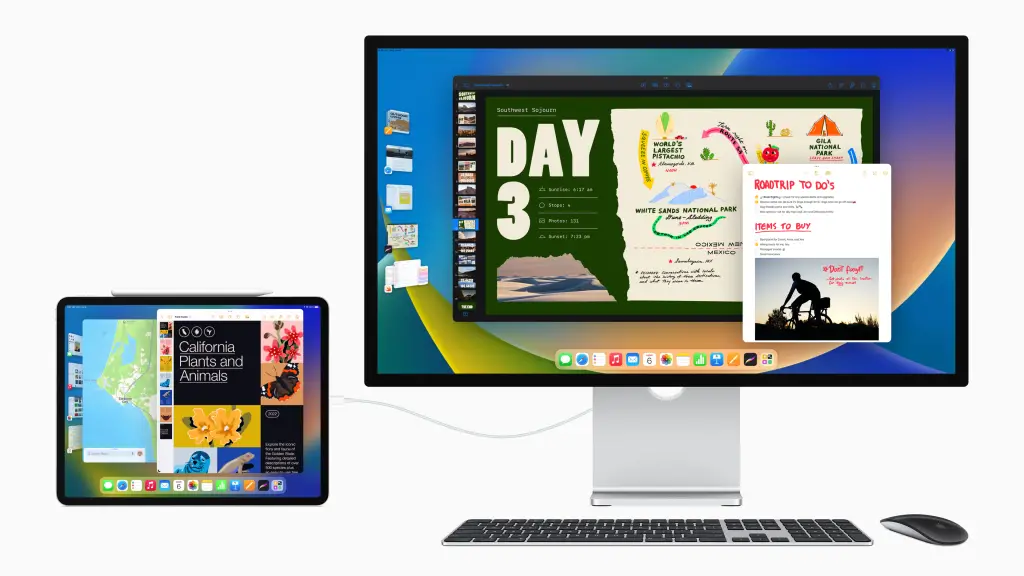 3. Apps
Weather: Finally a weather app on iPad is coming with more information coming when tapping on any weather set.
Notes: Tidier written notes with auto straightening of words. Add screenshots in your notes, insert shapes, typed text in editable boxes and a lot more.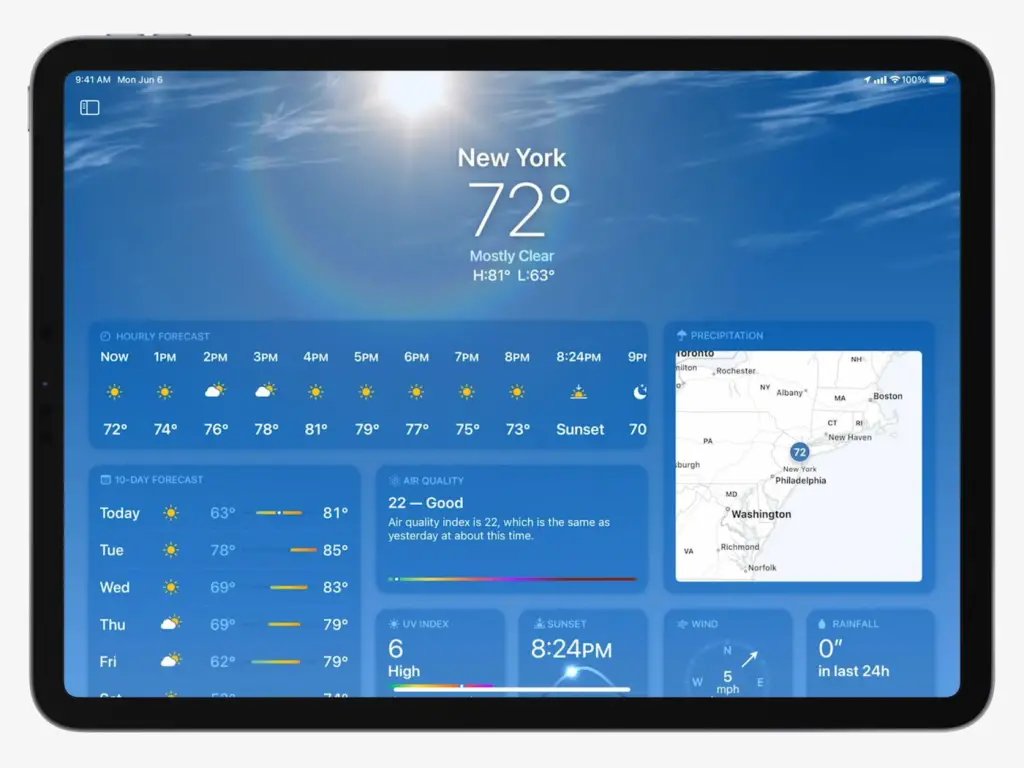 What are you excited for in this latest update? Let me know in the comments