I was definitely waiting for the all-new 10-generation iPad 2022. Completely redesigned with a bigger, better screen, excitingly fresh and vibrant colors, a new Touch ID, a faster processor, a new Magic Keyboard Folio, a USB-C connector, and coupled with some upgraded specs.
To sum up: The October 18th announcement was incredible! 
But, there's a catch: An Insane Price Increase! 
As our Apple editor-in-chief describes it: "Price to the Moon". And Yes, we have a separate article on "Everything wrong with the new iPad". It's a recommended read. 
Well, I'm not really talking about the 10-gen iPad Pro 2022 infused with the M2 chip that delivers a knock-out performance. As Apple talks about it
It's the ultimate combination of portability, versatility, and unbelievable performance for PRO workflows. We second this AND we love it too! For sure.
But, the announcement of the 2022 entry-level iPad's price that uses the A14 Bionic chip instead of M2 is making me go nuts
So, what's my point after all?
See, the 10-gen entry-level iPad starts at $499. This is a 36 percent increase. Being mindful that we are not counting the keyboard you're supposed to buy with it (which is an extra $249 and Apple Pencil at $99) is shaking the confidence that I had whenever I recommended an iPad to everyone over a budget laptop. 
However, the new 10-gen iPad entry model is confusingly deceptive.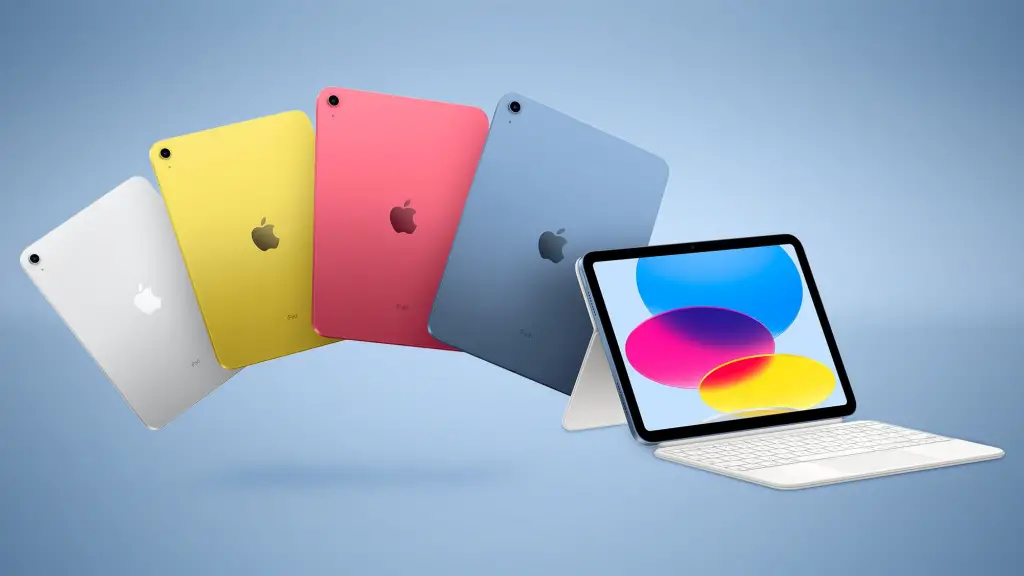 I'll explain in the most simple and concise way.
Apple seems to be taking iPad lineups to another dimension: closer and closer to – computers. Last year the iPad Pro was equipped with the eight-core M1 processor, the same that powers the MacBook. It also included Thunderbolt and 6K external display support. 
Talking about the new entry-level iPad 10-gen, the new Magic Keyboard almost fulfills the functions and does things like tweak brightness, and volume from the keyboard rather than the screen. These types of things we mostly do on computers and not so quite often with tablets. 
The new iPad 2022 features landscape stereo speakers and dual microphones along with the Touch ID in the power button to achieve the all-screen design. You see that these things are something we look at in the mid-range laptop sphere, not strictly with a budget tablet.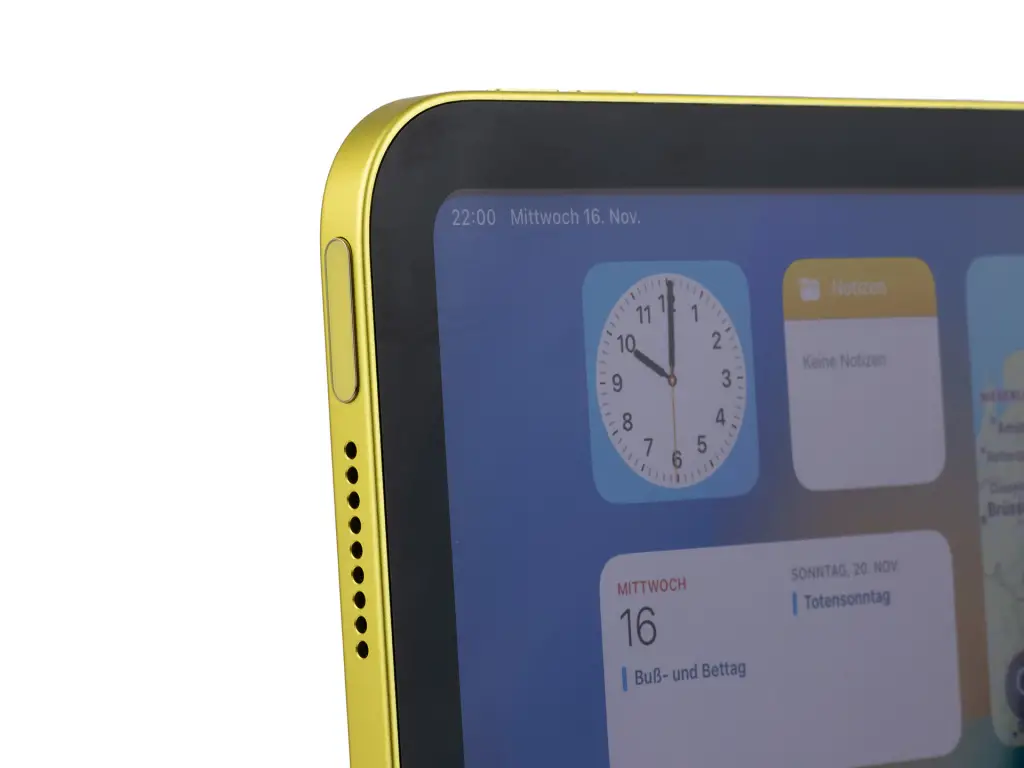 As of now, we can put everything aside, and perceive the new iPad 2022 as a remarkable device. But, then there's the pricing. Factoring in the $250 keyboard and $99 if you want the pencil bumps up the price to $800. 
At $800, you can buy an M1 MacBook Air listed on Amazon right now. This makes the iPad 2022 only $150 away from that the MacBook Air at Best Buy. 
For $700 you only buy yourself 64GB storage while the $849 gives you 256GB. Are you with me? Getting a $700 or $800 iPad 2022 may be a little risky after a few months. 
The older chip in the iPad and the incompatibility with certain accessories might be a turning point for most people, making the $700 or $800 device a risk. 
Mistaking an iPad for a computer is what Apple is doing, I presume. Maybe you wouldn't agree to it. But, an iPad runs a tablet operating system and not a computer operating system.
The iPadOS does not allow a series of things that a laptop would otherwise do without YOU realizing it. 
I probably should list it out so you can skim it.
App resizing
Multitasking is a pain in the ass
Photoshop or other standard apps don't have iPadOS equivalents that could match the same standards
Stage Manager (not available with the new iPad). It can do damage to the iPad's battery life if you pour full-on office workloads. An average Windows laptop would do the job comfortably
A price increase of 36 percent gives you three times better performance than the seventh-generation iPad and all-day battery life. But, there were no such issues with the previous (9th-gen) iPad though. Sure, I may be too excited to buy an iPad 2022 but, the previous one has not yet forced me to do so. Good so far!
I've always admired the iPad. The biggest reason was its price. The way its price undercut the price of the average Windows laptop or even a macOS laptop was absolutely the sole reason I recommended the iPad to everyone – even myself.
$330 was hard to ditch for any laptop. Now, that Apple announced the all-new iPad 2022, it was really difficult for me to start playing the piano in favor of it. $450 including the cost of a keyboard and Apple pencil (that too 1st-gen) urged me to figure something out. It just didn't work the way. 
It was really difficult for me to start playing the piano for the new entry-level iPad. It just didn't work that way! The price point was so demeaning
Now, where should I put the iPad love/hate equation? Presumably, Apple is trying to take the iPad lineups into a completely different dimension, i.e. winning the Chromebooks battle. 
Maybe Apple saw an opportunity in the mid-range laptop sphere. Maybe Apple doesn't care about losing MacBook users because, in the end, all the money is dripping into Apple's hands. 
Or, maybe Apple doesn't care about whatever price point their products are because their branding is friggin valuable that the entry-level iPad audience wouldn't be hesitant to grab one. 
One thing is pretty sure. Apple wants its loved customers to bleed in money for their iPads. The success with their iPads just makes them continue with such innovations – AND obviously Insane price tags along with it. 
As of now, I don't feel the urge to kick up my MacBook for iPad because that doesn't really deliver heavy workloads on the go unless Apple plans to put on macOS on the iPad (which I'm sure they're not gonna do). Therefore, this year's iPad lineup didn't surprise me because Apple is not making it objectively clear what it wants to do with its iPads. (So far, I'm happy with my MacBook and Dell laptop). 
Counter Argument To My Statement
Many people when I researched online were saying things that were in accordance with Apple's good marketing strategy. For instance:
The 10-Gen iPad is designed to attract people with older-looking iPads that already own an Apple Pencil 1. They would sell the old model and get a nicer-looking iPad which will be just a little more compelling. The 10gen is also designed to steer new buyers to the slightly more expensive iPad Air and to make the iPad 9 look even more like a steal.
This is the classic "in-between" product strategy that Apple is doing for a while now. It effectively makes expensive products look more reasonable and cheaper options more compelling. 
iPad, especially the entry-level iPad, does not want to replace a laptop, it is an evolving light productivity tool for the education market or users who want a bigger touch screen for fun. The pencil problem will likely be solved within the next 2 gens. The keyboard is a bit overpriced, but there are third parties. Apple has consistently shown us they know what they are doing, and this is no exception.
Well, it's not an entry iPad if there's a cheaper one which is the 9th gen which you can continue to recommend as before, if the prospective buyer prefers the bezeless design they can get the new one instead if the pencil is important for them they'll have a better experience with the Air which was already better than 9th gen pencil experience, I think the pencil support on this iPad is pretty dumb but Apple marketing decisions are really simple not everyone needs a pencil or keyboard too and no doubt a lot of people are upgrading their iPads as often as iPhones.
They introduced a model between the Air and the $330 iPad. This model seems destined to eventually take over the low-end price slot. But for now, they will continue selling the $330 model alongside it. Apple has done this sort of thing before. The keyboard is an optional accessory. The new iPad needed a new keyboard. Other iPad models don't support the new keyboard because they haven't changed yet. The magic pencil 1 only limitation is either a limitation of the screen in the new iPad or it's Apple deliberately not supporting it in order to not cannibalize the Air as much. I think it's a screen thing but I forget. Lightning still probably means they don't want to redesign the gen 1 pencil at this point given it isn't the future. And an adapter was just much easier. Or they haven't got around to it yet. It also further serves to upsell the more diehard pencil users to the Air.