Apple released this iOS 16 (already on most of the eligible iPhones) with a lot of hype, particularly for its lock screen customization this year that I personally loved particularly how the lock screens change for each Focus mode I am in.
But, it seemed like they were too busy testing the new things that they forgot to test the basic things that were already working perfectly fine.
I was facing these issues myself, and they started right from the start when I updated to iOS 16. The phone froze for a long time to which I kept on pressing the power button and the power+volume button combo in hopes to make it go off until my heart thumped enough and my device had mercy on me to power itself off.
Then, like anyone else, the first thing that I tried was putting pictures on my lock screen, and trying different lock screens for different focus modes that I LOVED.
But, just as of writing now, I tried switching my focus modes, and I encountered this bug where the iOS UI crashed and restarted.
After the update, I started to feel my phone's battery didn't really perform as it was, and I gave it the benefit of doubt for the first few times, but I can say now that the phone's battery has considerably downgraded. If it used to last me 5 hours, now It gives me around 4 hours of screen on time.
But, iPhone doesn't even let me charge it properly!
I plug my phone in, it's winter, the phone feels cold in my hand, and iOS 16 thinks that my iPhone might overheat. Now, this has been occurring right till my last charge, and many times I think my phone would be enough charged and I watch it stuck on 8%.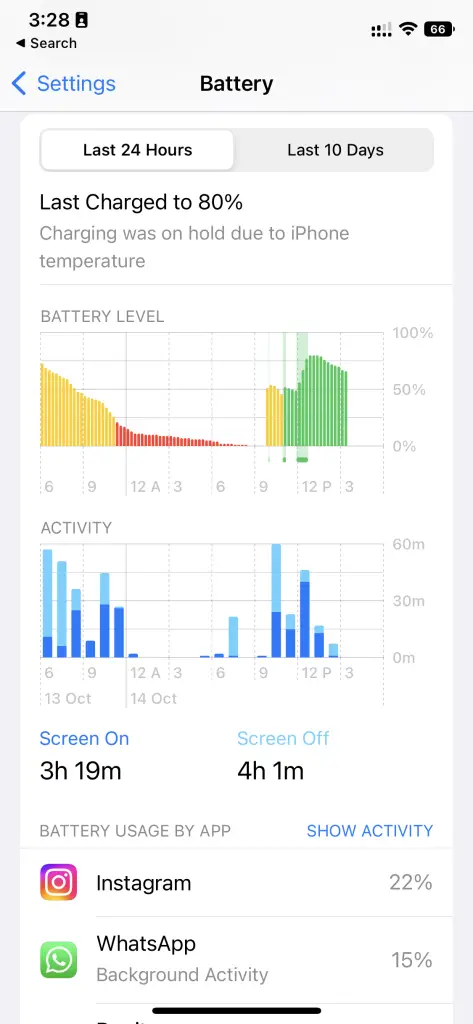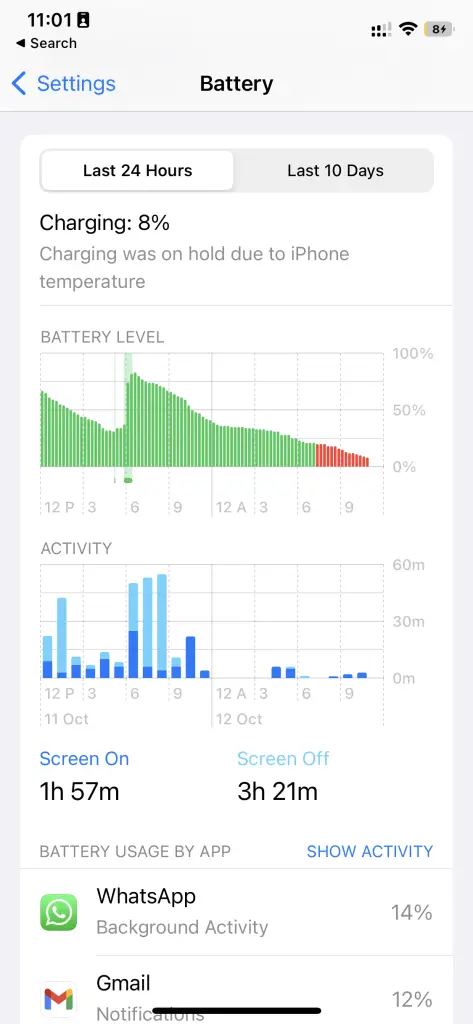 Additionally, I have noticed many visual bugs are common. It can include battery sync issues. Clock is also not synced, will show a minute behind at some times of the day on the home screen, and it gives me mixed feelings about what Apple did.
Now, with my huge love for Apple and its products, and the eco-system they provide me to be productive, we as users don't expect such things, and especially if they are not gone even after the latest update too.
So, I had to consult my fellow iOS users, and what can be a better place than Reddit's iOS community where I got to feel similar issues? Many users reported no issues, yet there were fellow Redditors sharing the same feeling with me.
Here is what I posted on Reddit, so if you have any feedback, you can join in too:
Let's look at all the issues you guys might be facing based on this thread:
1. Apple ID Password Prompts Frequently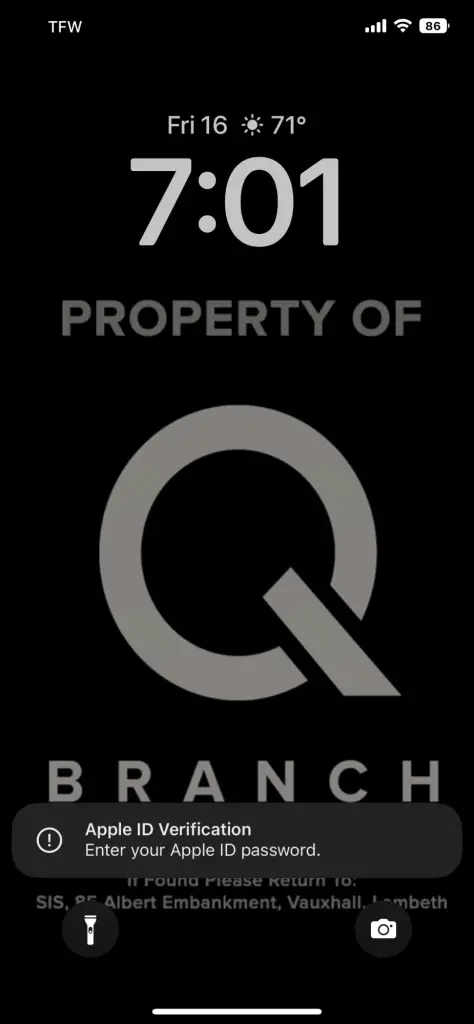 Although I am not facing this issue, upon some investigation, there are A LOT of users complaining about this, as this thread on Mac Rumors.
brinkeguthrie also shared what it looks like.
Everyone is waiting for the official iOS 16.1 update in hope of a fix.
But this is such a weird issue to even encounter making me wonder again about did Apple test its iOS enough before releasing it to the public.
2. App Crashes
This is a common issue after most of the updates, partially because the apps that you are currently using are not updated to the adhere to latest iOS guidelines, and Apple in this update has introduced a lot of new stuff for developers to look at.
So, God bless the developers doing all the hard work, and we probably need to show a bit of patience over here until our favorite apps release a new update.
3. CarPlay and Announce Notification Not Working
I have been a victim of CarPlay issues too, and still bearing it till the next update. I did try updating to the latest iOS 16.03, tried deleting Limitations From The CarPlay Application, and also tried to Re-Configure CarPlay too.
Didn't Help!
4. Visual Bugs and Poor Battery Life
A very very common issue that I mentioned too, and if you have updated to iOS 16, and are still not an iPhone 14 user, you are the perfect candidate to my question.
Let me know in the comments if you are facing battery issues too?
5. UNUSUAL But Happening: Camera Issues
6. General iOS Complain: Notifications
I can cry over it for a whole day and multiple blogs, but the summary of it would be:
iOS can be considered one of the best OS if it does its notifications properly. I have a suggestion too: Copy Android Please. Don't take years like widgets or the always on display, I agree you did it way better than Android, but they still had it for years.
That's it from my side for this blog!
Now, I want you guys to tell me how things are for you in the latest iOS 16, and how many of you relate with me!