I watched YouTube videos.
I read gazillion articles.
Not only that, I even scoured Reddit to learn about the awesome AirTag success stories.
And, I am going to share them with you.
Stories that may want you to take the plunge
If you're wondering, "Is it worth getting an AirTag", let's take a quick glance at some of the incredible AirTag stories that people cared to share on Reddit.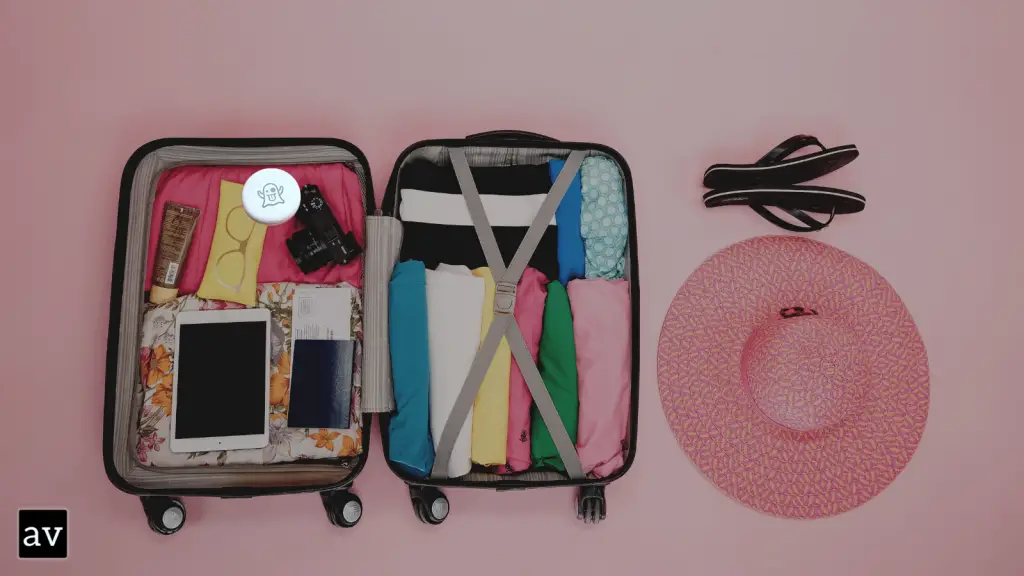 Anecdote #1
I took a two-week trip to the UK in 21, Heathrow was a mess (BA strikes). Our original flight got delayed/canceled, but we'd already handed over our bags. So the next day, when we finally got on the new plane, I was able to track the bags and ensure they were on the planes we were on. It helped with my piece of mind a lot there.
While in the UK, we were traveling by train. Had a suitcase in the main luggage rack. Someone grabbed the wrong bag by mistake, and I got an alert quickly enough that we were able to get it back without issue.
Longjumping_Turn4755,
Anecdote #2
Just got back home from our honeymoon. AirTags were absolutely worth it. Having a sense of when your bag is actually getting close at Heathrow is worth its weight in gold.
BillfredL,
Anecdote #3
I use em every time I fly. It's just nice to know where my bag is at every time I land and I see that it made it to each airport that I land in. Kind of a peace of mind thing really knowing if I have to go directly to customer service as soon as I land to report a lost bag or not.
Zombiifiied,
Anecdote #4
I left my bag on a train in Europe. If I didn't get the AirTag notification I never would've realized. Because if that Bluetooth tag, I didn't lose anything.
Veenay21,
Anecdote #5
I got AirTags for work travel, but found them helpful other times as well. For example, it alerts me when I leave a bag in the car or anywhere I get separated from it – I get data and can take action before it becomes a problem.
I have separate tags for suitcases and work briefcase. I know exactly where both are at any time.
For luggage, it definitely helped me out more than once. Funny story, when I first started using them, I thought they hadn't updated when it said my luggage was in Philly – turns out it was correct!! The data matched that my suitcase didn't show up at final destination, and airlines had it in their possession so I was not worried that someone had taken it at final destination for example.
They don't cost a lot … I see it as added insurance.
Kalichun,
Anecdote #6
I would totally recommend them, it saved me earlier today. When I checked in the agent asked me about another bag checked under my name, it was not my bag. The agent request that bag be returned to figure out who it belonged to and checked my bag. I was assured this would not cause issues with my bag.
Fast forward an hour and I could see bags going on the plane and the AirTag was still showing it was at the other end of the airport. I showed this to the gate agent and they sent someone to track it down. I could watch the bag move across the airport and saw the truck arrive with my bag.
No doubt in my mind I would be buying a toothbrush and stressing tonight without the AirTag.
AreJay001,
Anecdote #7
I even put AirTags on my small children when we travel. Especially airports, cruises, or places like Disneyland. And yes I've had to use them and they worked perfectly. Best. Hack. Ever.
-You-know-it,
Anecdote #8
Absolutely worth every penny. I flew Southwest Airlines around Christmas 2022. We had checked 2 bags for a flight to CA with a connection in Denver. We tracked our bags. Still in Denver for DAYS. However, we could see that our bags were in the baggage holding area under terminal C, so at least the bags weren't lost, they were just sitting in Denver. We checked the airtags several times a day. One day, we saw that one of our bags made it to CA – we were able to find our bag in the heaping mess of luggage at the airport, even though SW never notified us.
Future_Dog_3156,
Anecdote #9
$100/4pcs, I have 8. Travel full time for work, they're awesome in tool boxes that get unloaded on site, trailers that stay on site, trucks that have expensive tools on them advertising what kind of business which advertises what kind of tools are inside the boxes… 100k rig sitting in the parking lot 1000 miles from home.. the air tags are hidden really well. Battery life is advertised as 1yr. I also have them in a beater vehicle in case I fly home, etc… seems like a small price to pay to have peace of mind. A few clicks and you see where they are. Also once a certain distance away, your "find my" app will send a notification saying that the tag was left behind which tells you it's working.
knukldragnwelldur,
Anecdote #10
They're worth it. I bought a pack of 4.
Eases the anxiety if your bags arrived or not. You can check if they're at the same airport as you are the moment you deplane.
MrSnackR,