Put simply, Apple's bite-sized tracking gadget detects precise proximity between objects. Using ultrawideband, your iPhone senses whether an AirTag is an inch or dozens of feet away from it. So much so, that it accurately points you in the direction of the AirTag.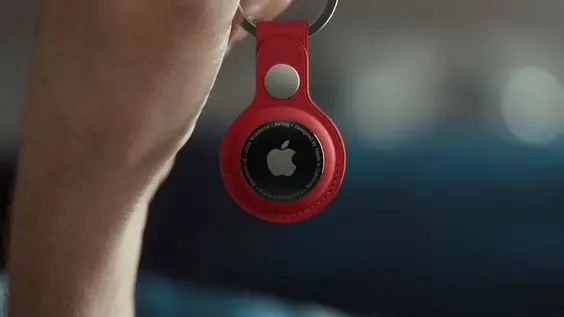 Helpful Read: How to Activate Apple AirTag and start using it
Note: Whether or not you own a cat, dog or any pet, this article covers everything you need to know about "How does Apple AirTag work for luggage, for cats, for dogs or for pets".
How does Apple AirTags work if I decide to buy one?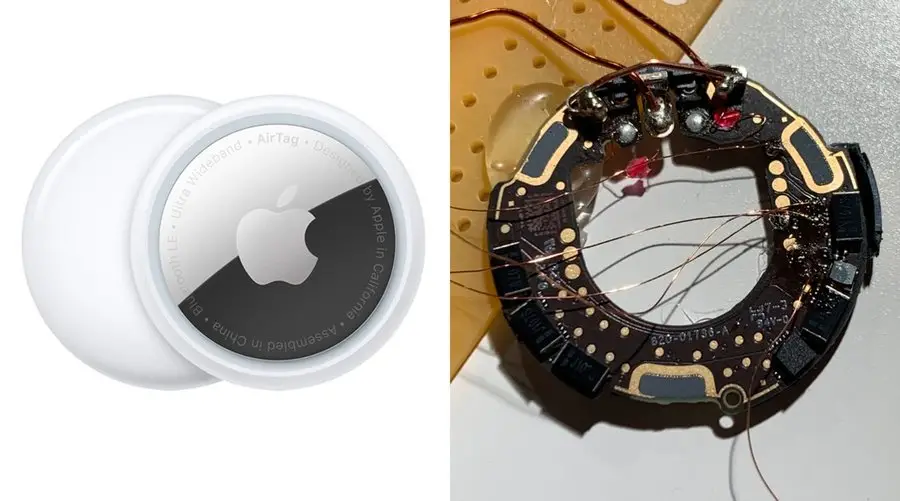 Buying yourself these small, round, and lightweight tracking devices is great, but it's even better to know what exactly is the point of this $29 white plastic puck and how they work in accordance with your iPhone.
Well, that's exactly what I'll be explaining right now but in a simple and digestive manner. Let's see how these humble trackers with next-generation tech can enlighten us.
Let's find out what's under the hood and how a familiar look uses Find My app to signal the AirTag's built-in speaker to play a sound
How does the AirTag work?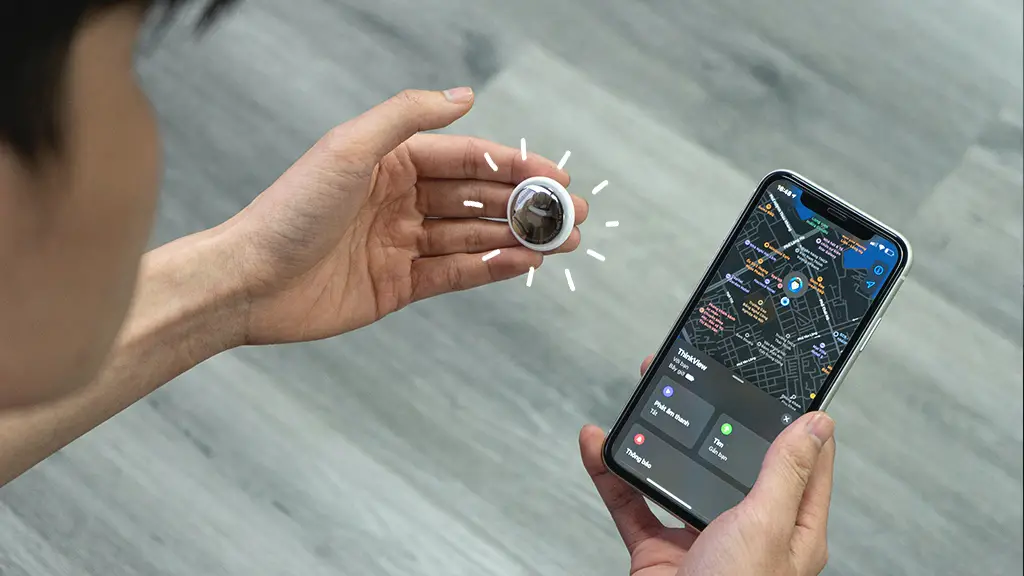 The Bluetooth item trackers emit a Bluetooth signal that anonymously connects to any nearby device active within Apple's Find My network.
Your AirTag's location information is uploaded to the cloud and pinned on a map for easy reference.
You can follow the AirTag beep to locate the lost item or use Precision Finding until you uncover the AirTag.
Precision Finding requires an iPhone with a U1 ultra wideband chip, so it only works with iPhone 11 and later. Your iPhone turns into a compass that points toward the AirTag and tells you exactly how far away it is.
The whole process is anonymous and encrypted to protect your privacy. There is also no need to worry about battery life or data usage because the AirTag batteries last for a year.
The tags and Find My app that takes advantage of Apple's U1 chip with Ultra-Wideband technology to use Precision Finding relies on camera input, ARKit, accelerometer and gyroscope to guide you to your AirTag using sound and haptic and visual feedback.
With the Find My app, you'll get helpful notes like how many feet away your AirTag is and in what direction. Precision Finding also has a voice-over option to help low-vision or blind users.
If you're out of Bluetooth range, you can put your AirTag into Lost mode and get a notification when it's within range of the Find My network. If someone else finds your AirTag, they can use an iPhone or NFC-capable device (even an Android phone) to view your contact number, if you've listed it.
So, AirTags use ultra-wideband technology and take advantage of Apple's existing network of devices, which work as crowdsourced beacons to ping each other in order to determine your missing item's location.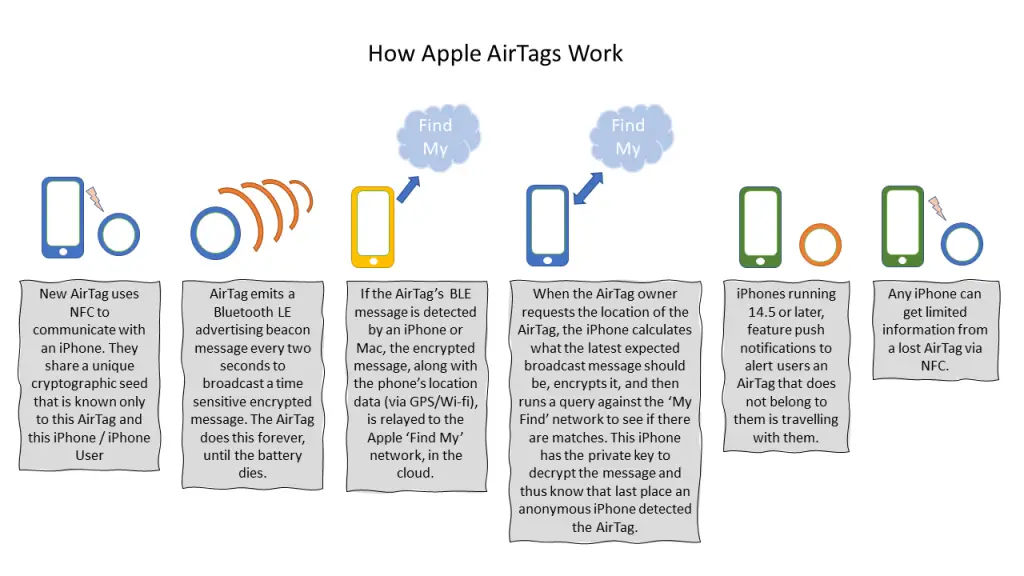 Beat Curiosity: The Best Apple AirTag Wallets (Slim & Minimalist)
How does apple airtag work without internet?
Apple AirTags emit a Bluetooth signal that anonymously connects to any nearby device active within Apple's Find My network. The AirTag's location is triangulated based on the strength of the Bluetooth signal sent to those third-party devices.
Once you pair your AirTag with Apple ID, the tag's location will be shown in the "Find My" app, whenever location data are available.
This little tag transmits a unique identifier using Bluetooth. Any compatible Apple device within range (up to 100 metres in ideal conditions) will then relay that identifier to Apple's servers, along with its own location data.
What happens when you put AirTag in lost mode?
You can add a message saying that the item is lost and include your phone number or email address. If someone else finds your item, they can use a supported device to see a website with the Lost Mode message.
How Does Apple Find Lost AirTags?
Apple uses its proprietary U1 chip with ultra-wideband technology to create a peer-to-peer network that taps into the 1.65 billion Apple devices out in the wild to nail down the location of an AirTag.