While the convenience of mobile email is undeniable, there are moments when a tangible copy of an email becomes a necessity. Perhaps you need a hard copy for an important meeting, or you simply prefer the tactile reassurance of holding information in your hands.
In these instances, knowing how to effortlessly print emails from your iPhone is necessary. If you have an iPhone and a wireless printer, using the same Wi-Fi network, you can print a photo, note or email off your phone in literally no time.
So, ready to weave spells of enchantment and make emails leap from screen to page in this step-by-step process. If you want to print an email from an iPhone, you just need to know where to tap. Here's how!
How to print an email from an iPhone in the Mail app
Find and open the email you want to print.
Tap the little arrow in the bottom-right corner of the screen.
Scroll down in the menu and tap "Print."
Select the printer that you want to use.
Adjust any settings as you'd like, and then tap "Print" at the top-right.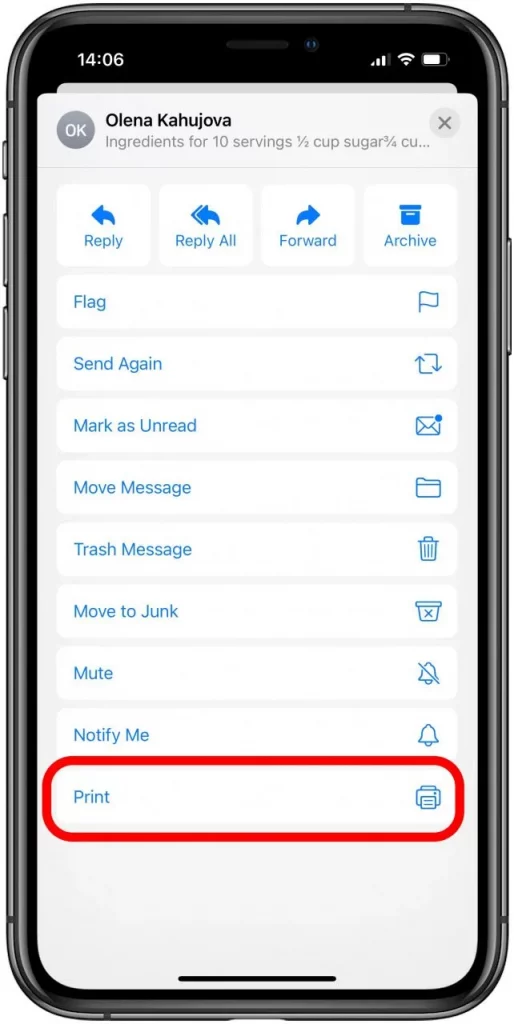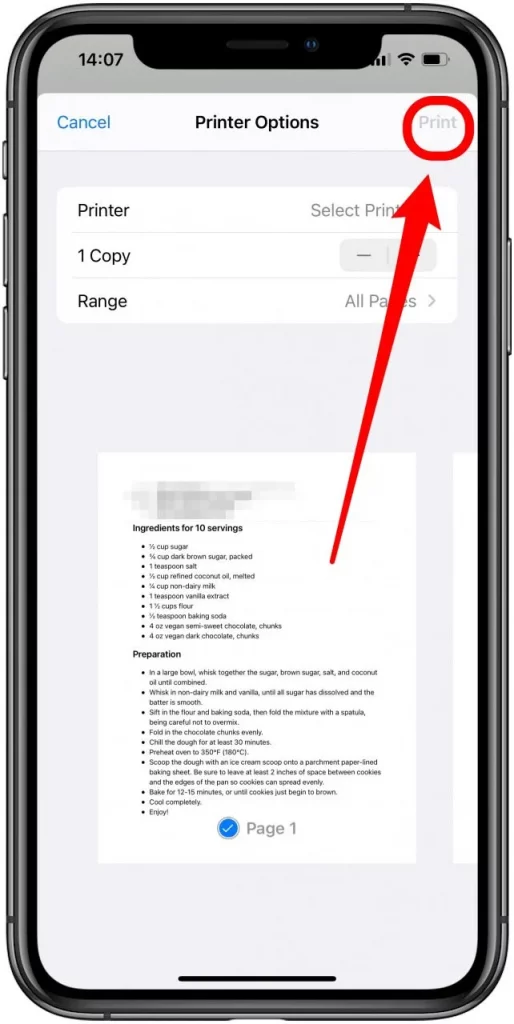 How to print an email from an iPhone in the Gmail app
In the Gmail app, find and tap on the email you want to print.
Tap the three little dots to the right of the sender's name.
Tap "Print" and then select AirPrint to locate your wireless printer.
Check your settings, then hit "Print."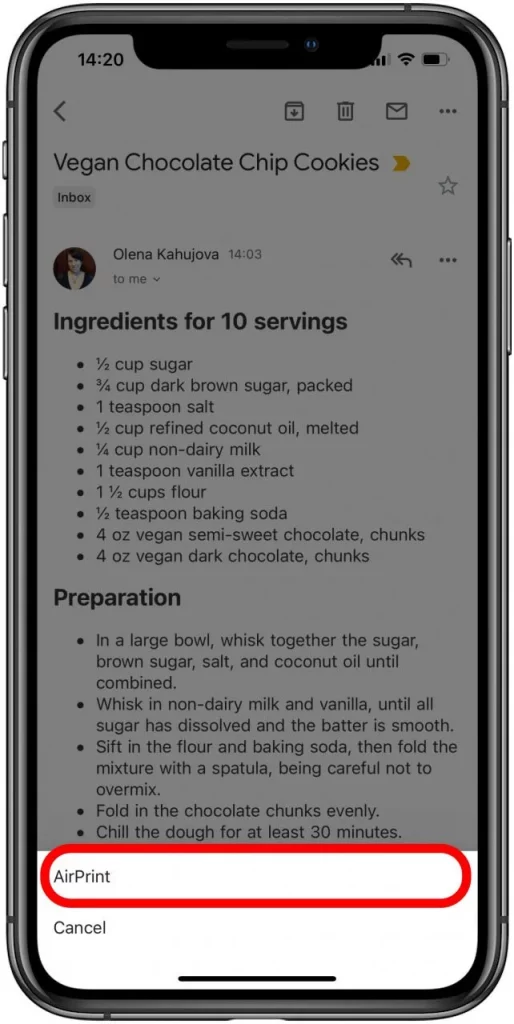 Conclusion
You can print from either one. Mail provides more space, which is great for handwritten notes, for example. On the other hand, the Gmail app generally condenses the text more tightly to save paper.
So, that's all there is to it. You can now easily print from your iPhone. Just make sure your iPhone and printer are on the same network.