You might not like Mark Zuckerberg 🤓, but Facebook-parent Meta on Wednesday officially pressed the launch button on Threads, Instagram's new-text-based app to rival Twitter.
What is the threads in Instagram?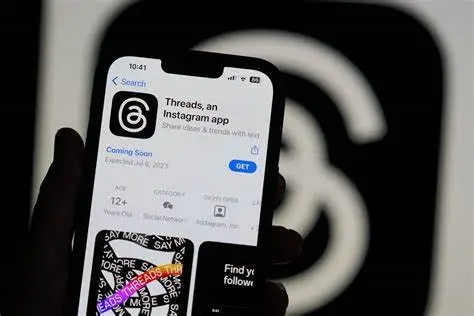 Threads is Instagram's new app for real-time, public conversations. Meta launched this new text-based app as a direct rival to Twitter.
It is tied to your Instagram account, so you can create an account by logging in using your Instagram credentials. That's how easy it is to create a thread account.
The move to threads meta is a bold attempt to lure users away from its floundering competitor with a near-clone of Elon Musk-owned Twitter.
You might not like Mark Zuckerberg, but we can not simply ignore that his new Instagram app is inundated with over 90M+ downloads within three days of its launch.
So, I also took the plunge and was the 2,873th person to sign up for Threads. Here are five things I've learned about Threads since its launch.
#1. Most Rapidly Downloaded App Ever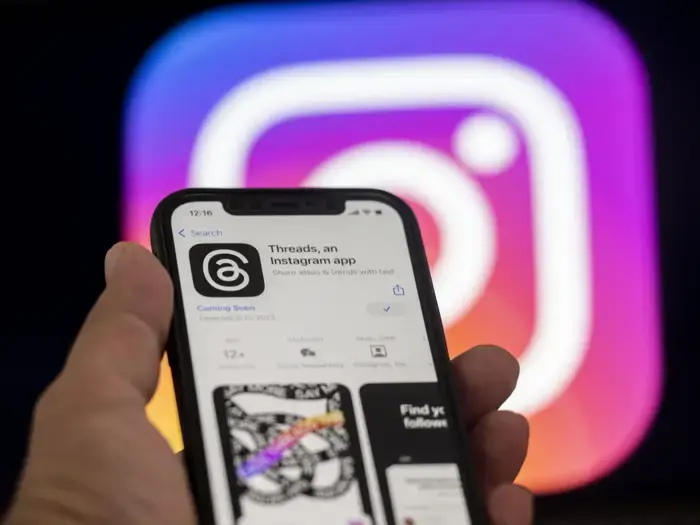 Threads launched with very few glitches. It was noted for its smooth interface and intuitive user experience, suggesting a more well-thought-out product than past Meta ventures.
By the time Mr. Zuckerberg, went to bed on Wednesday night, the number of Threads downloads had soared to 10 million. When he woke on Thursday morning, the app had been downloaded more than 30 million times, he said – making it the most rapidly downloaded app ever.
The Threads user count is now over 95,341,668. Threads should reach 100 million users within a few days of its launch at the current pace of user adoption.
For reference:
ChatGPT reached 100 million users in two months.
TikTok reached 100 million users in nine months.
Instagram reached 100 million users in two and a half years.
#2. It's Twitter wearing a sparkly Instagram body suit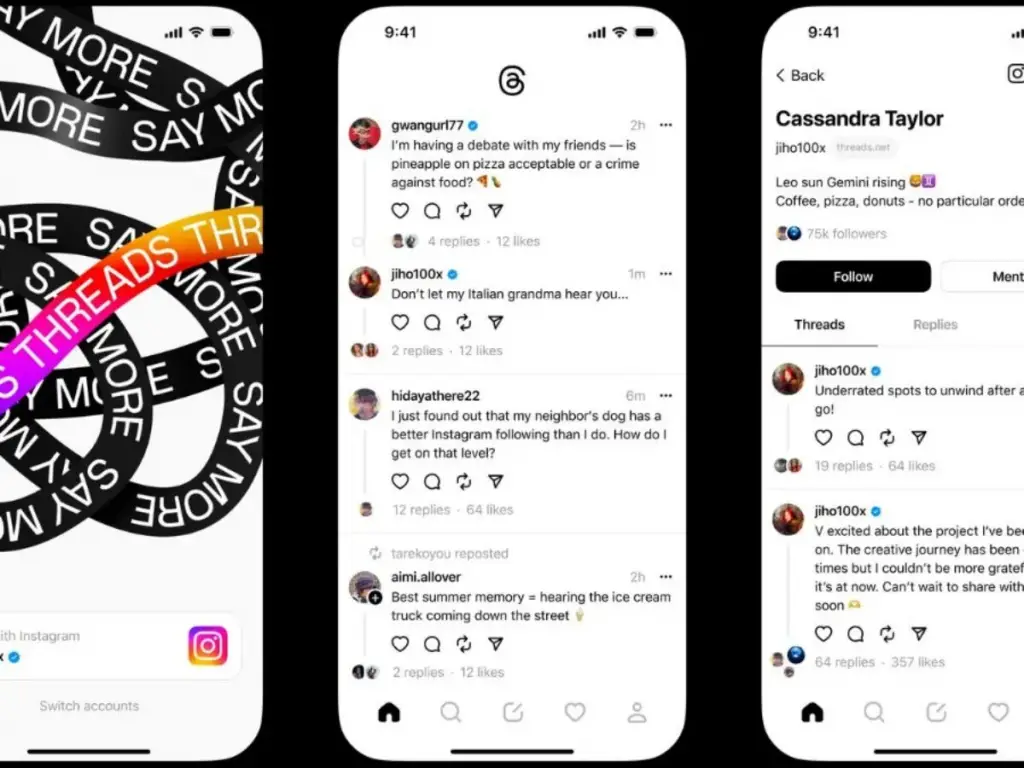 As I signed up for Threads using my Instagram account, I could clearly see an eerily Twitter-like microblogging experience.
Here, Tweets are Threads. Retweets are Reposts. Posts are limited to 500 characters, which is more than Twitter's 280-character threshold.
It's so similar that Twitter has threatened to sue Meta for allegedly stealing trade secrets and intellectual property for building a copycat app using "dozens" of former Twitter employees.
In response, Meta spokesperson Andy Stone posted a thread saying "No one on the Threads engineering team is a former Twitter employee — that's just not a thing."
#3. You can't delete Threads without deleting Instagram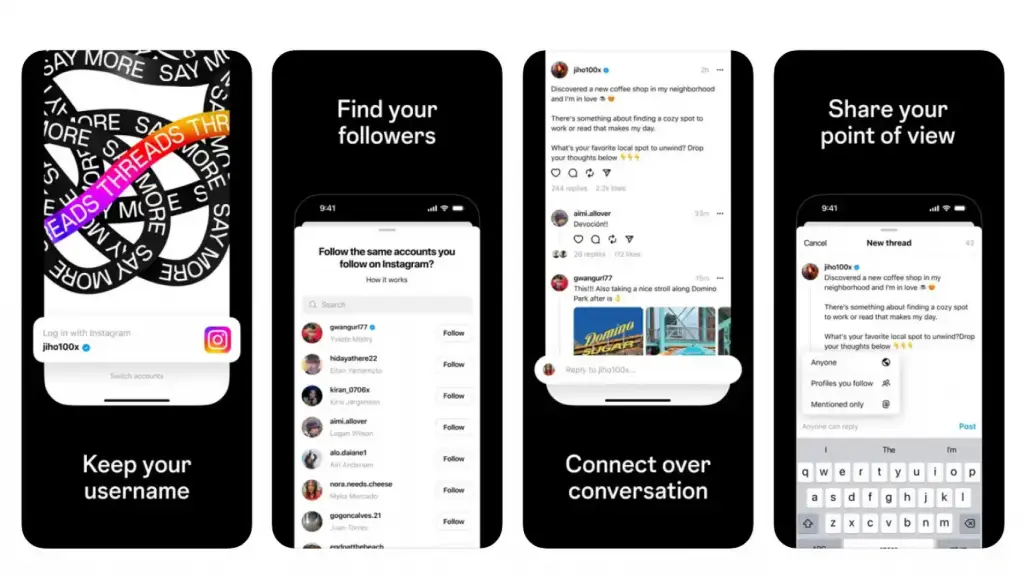 If you start using Instagram Threads and then want to leave or quit, you will be forced to delete your entire Instagram account.
This is because Threads is powered by Instagram, so at the moment, it's one account. Meta has said they are looking into finding a way for users to delete their Threads account separately.
Threads users can meanwhile "deactivate" their profile, which stops posts and interactions with other people's posts being shown.
#4. Privacy Concerns Surrounding The Threads App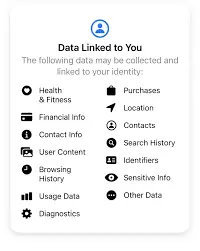 Some users who downloaded the Threads app have frowned upon the app's privacy disclaimers.
Watchdogs have raised a number of concerns about Threads. They say that the new Instagram app is able to collect a wide range of personal information, including health, financial, contacts, browsing and search history, location data, purchases, and even sensitive info. This is even evident from its data privacy disclosure on the App Store.
This might be the reason why Threads had to postpone launching in Europe because of concerns that the app breaches the EU's strict data privacy rules.
#5. Could Threads Kill Twitter?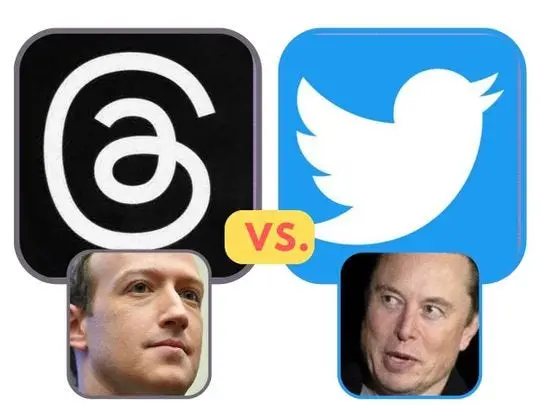 This might be too early to say something. However, like many Meta-run products, Threads offers an early win by leveraging its existing products.
Making an account and starting Insta Thread gives you the option to follow your existing circle from Instagram.
Your followers will likely receive a notification that you've made an account on Thread and posted some text. This might encourage them to do the same.
Since, it is just the latest platform launched, Meta is in hopes of unseating Twitter as the go-to-app for real-time, public conversations.
After Musk's takeover of Twitter, many users have expressed a desire for an alternative. Frequent technical issues, bugs, glitches and policy changes have put frown on many Twitter users.
Meta has plunged to capture at least some of its more than 2 billion global active Instagram users with the new app. That's considerably large compared to Twitter active user base of around 250 million.
"It'll take some time, but I think there should be a public conversations' app with 1 billion+ people on it," Zuckerberg said in a Threads post.
"Twitter has had the opportunity to do this but hasn't nailed it. Hopefully we will", continues Zuckerberg.
Zuckerberg told a user on the app that, "The goal is to keep it friendly as it expands… That's one reason why Twitter never succeeded as much as I think it should have, and we want to do it differently".
In a tweet on Thursday, Twitter's new CEO Linda Yaccarino called Twitter "irreplaceable".
"We're often imitated – but the Twitter community can never be duplicated," she said.
Many Twitter competitors rolled out in recent months that required users to join a waitlist or receive invitations to sign up to access their network, converse to Threads that made it super simple for users to get started.
All Meta needs is to work to prevent spam, harassment, conspiracy theories and false claims on Threads, issues that have caused many users to sour on Twitter.
Anyway, we can see that after millions of users signing up almost immediately after launch, experts say that Threads could be a legitimate threat to Twitter.
Meta only needs 1 in 4 Instagram users to use Threads monthly for it to be as big as Twitter and Meta has the scale, resource and execution strategy to make that happen, according to Insider Intelligence principal analyst Jasmine Enberg.